THE PERSONAL TRAINER CONNECTION!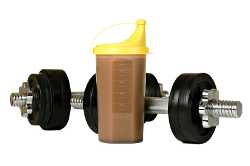 Specialties
Strength Building
Body Building
Weight Loss
Body Sculpting
Personal Trainer Overview
I will create a plan detailed to your specific goals. Not only will I create a custom workout routine for you, we will also talk about nutrition . I can do by part by helping you with your training but I need you to take responsibility at home with what you eat. Through trust and friendship, I will help you attain your goals. YOU WILL ATTAIN YOUR GOALS!
Training Philosophy
Your body is your temple. I believe this wholeheartedly. I live by this, and so should you. Our bodies are precious and we should take full advantage of it's capabilities. Let me help you do that. Watching your body grow and change is an amazing thing. Through proper knowledge of training and the right diet, anything is possible. That is what a I love about fitness, you control your outcome. Lets work together and make it happen!
Education
Currently enrolled in college courses.
Bio
Fitness enthusiast for 5 years. Attending my first physique competition in April of 2014.