THE PERSONAL TRAINER CONNECTION!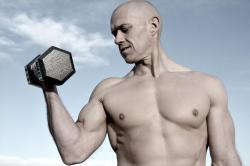 Specialties
Strength Building
Weight Loss
Aerobics
Body Sculpting
Certifications
ISSA - Certified Fitness Trainer ISSA - Specialist in Fitness Nutrition CPR
Personal Trainer Overview
My training philosophy is simply to help you achieve your goals. It does not matter if it is weight loss, strength building, or a beginner looking to establish a routine. I am here to help. My training is done out of my home, I do offer to train at a clients location if so desired.
Training Philosophy
I offer in person sessions as well as customized workout programs. The in person sessions can be done one-on-one, or a couple. Working out should be fun, not a daily struggle. I keep that in mind during each session. I want to help you build a foundation of living a healthy lifestyle.
Education
University of Northern Colorado
Bio
I grew up on a farm in eastern Colorado. I had always been very active and stayed in good shape. It was not until I hit my 30's and my typical activity level decreased when I noticed weight gain. I struggled loosing it and became very frustrated. It seemed as if it happened overnight, but in all reality is was over a few years. It was not until I became consistent with all 3 phases (nutrition, weight training, and cardio) before seeing results. I feel your pain and struggles, and I am here to help!