THE PERSONAL TRAINER CONNECTION!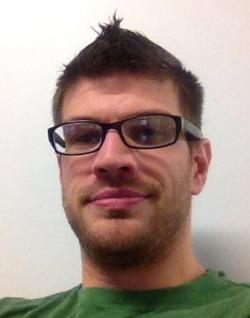 Specialties
Strength Building
Body Building
Weight Loss
Kettlebell / TRX
Training Locations
gym
outdoor
Snap Fitness Okemos
Certifications
NASM CPT First Aid/CPR/AED certified IKFF CKT
Personal Trainer Overview
Your goals shape the training program I use, not the other way around. I offer a mix of modalities, including traditional gym lifts, functional fitness methods, body weight mechanics, kettlebells, boot camp classes, and use these various techniques to build a specialized program.
Training Philosophy
I follow a simple philosophy; utilize what works. Everyone is different and there is no such thing as a cookie cutter design for training, much like there isn't one way to live life. I am a motivator, I use positive encouragement and really push my clients to reach their full potential. I have significant experience with traditional lifts, cardio, functional movement, kettlebells, body weight exercise, and resistance band workouts. My philosophy for training is simply put that everyday is a new adventure and to be prepared for anything, sometimes you need to put your armor on.
Education
Internship with Snap Fitness of Okemos (2013) NASM Certified Personal Trainer IKFF CKT 1 TRX STC
Bio
I got into fitness in school through sports, after college, I began to fall out of the healthy lifestyle. It was when I looked in the mirror and realized I wasn't happy with who I'd become that I made a commitment to changing my life around. I started making better choices about my diet, I got serious about exercise again, and most importantly I realized what I was capable of and adopted a positive attitude about the changes I wanted to make. I became a certified trainer to help others just like me who aren't satisfied anymore and want to build a better self through a life change. Never again will I accept what I am, but embrace what I can become. I have dedicated my life to helping others do the same.