THE PERSONAL TRAINER CONNECTION!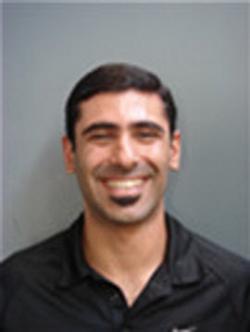 Melt Fat and Tone Muscle With San Diego Personal Trainer
Ron Brouchard -
800-733-8095
San Diego, California 92119
Trains both men and women.
contact trainer
Specialties
Strength Building
Body Building
Weight Loss
Rehabilitation
Body Sculpting
Training Locations
home
gym
studio
work
outdoors
Anywhere
Personal Trainer Overview
Burn fat and tone up fast. Getting Fit Personal Training has the complete package from personal training to nutritional programs that will have you looking amazing faster than you thought possible. We use weight training, interval training, and many advanced training techniques to get you maximum results. We specialize in making you look lean, tone, and sexy. We train all ove San Diego. We offer gym training, in-home personal training (where our trainers bring equipment to you), and a fitness boot camp.
Training Philosophy
RESULTS! Bottom line, results are all that matter. Just take a look at my before and after testimonials and videos, and you will see how much I can help you. No matter how many times you have failed to reach your fitness goals, I can definately get you the body you want. How? Simple. By using the correct approach, encompassing advanced fat-melting and muscle toning strategies with scientific and balanced nutrition. At Getting Fit, we customize the training and nutrition to you and to your goals, making you super successful. The biggest reason why people fail on a fitness regimen is that they get overwhelmed and find it painful. I make the workouts fun and custom designed to you. So, if you are losing fat, toning muscle, looking great, and having fun, you will keep working out. Simple.
Education
I personally have a deep back ground in exercise physiology and kinesiology. I and my team of expert fitness trainers are all certified through ACE, ISSA, and NESTA. I also have a B.S. in nutrition, which helps me give you maximum results. After all, nutrition is 80% of your maximum success.
Bio
The Getting Fit training team is made up of the most knowledgeable, experienced, and supportive trainers in San Diego. We specialize in weight loss, muscle building, strength training, and body transformations. We also have a certified sports nutritionalist, that will customize a meal plan for you based around foods you love, so you can easily follow the plan and achieve great success.