THE PERSONAL TRAINER CONNECTION!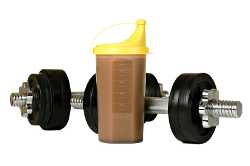 Specialties
Strength Building
Weight Loss
Body Sculpting
Fitness Nutrition Senior Fitness
Certifications
I am certified in CPR/AED. I hold a certification from ISSA as a Certified Fitness Trainer and a Specialist in Fitness Nutrition certification. I am certified in Pre and Post Natal program design. In addition
I am SilverSneakers certified and currently conducting classes for seniors.
Personal Trainer Overview
With over 10 experience in the fitness industry, I continue to strive to increase my knowledge and skills to bring my clients the best cutting edge techniques to get them the results they are looking for.
Training Philosophy
I realize that going to the gym is not always an option for many reasons. I want to offer another option to help people get fit and healthy and start enjoying their life. I provide a mobile training service. NutriLift Fitness and Nutrition to bring balance to your lifestyle with the right combination of nutrition and an individualized exercise programs that people can fit into their life and finally get results. I am committed to helping my clients reach their goals safely and effectively, considering the whole person and having fun along the way.
Education
In addition to my current certifications, I have extensive experience working with adults with physical limitations. I have developed exercise and nutritional programs for residential facilities. I have been involved in several weight loss programs and provided counseling/motivation to encourage success.
Bio
I discovered the benefits of healthy lifestyle later in life. I began my quest to get healthy in middle age. I wanted to take control of my life. It would have been easy to use genetics as an excuse. After all most of my family struggles with obesity. I'm sure my problems had less to do with genetics and more to do with learning poor eating and lifestyle habits. When I decided o learn the skills to take care of my body I was excited to dicover that I could take control and get amazing results. I love to be a part of my clients making this discovery as well. Their self-esteem soars! I love helping people find that balance, become stronger, healthier and more confident. I truly have my dream job!