THE PERSONAL TRAINER CONNECTION!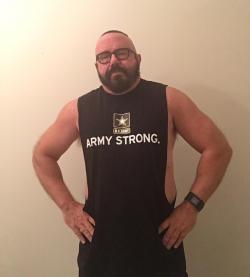 Specialties
Strength Building
Body Building
Weight Loss
Hardgainer, Over 50, beginners o
Certifications
Certified Personal Trainer from the National Federation of Professional Trainers (NFPT)
accredited by the NCCA
Personal Trainer Overview
Iron Lion Fitness LLC in Orlando is a premier fitness and personal training company specializing in hardgainers, ectomorphs, beginners, and weight loss for endomorphs with a strong commitment towards personalized service and individual attention for those seeking to achieve a healthier lifestyle.
Training Philosophy
I have a passion for working out, fitness training, weight lifting, and improving the health and physical appearance of my body. I have transformed my body over many years of experimenting with various workout routines, exercises, breaking through plateaus, and developing individualized nutrition plans designed to work within my body's metabolism. I can do the same for you! If you're just starting out, returning to the gym, thinking of returning, or have a specific goal you'd like to achieve, such as weight loss or strenthening and conditioning, I can help you find and exceed your goals! I offer personal training in Orlando and online personal training worldwide. I have over two decades of experience in weight training, fitness, and personalized nutrition plans. Contact me today.
Education
AA Degree from Prospect Hall College, Hollywood, Florida
Bio
Working out, specifically weight training, is my passion, and I have been engaged in it for over 20 years. Many of us are not genetically gifted, and I am no exception. I have transformed by body, and with my help, you can too! I particularly enjoy being a mentor to people just getting started. If I had someone around like me when I was first getting started and into my first few years, I would have made considerably better gains in strength and size. I also enjoy working with mid-lifers, like myself, and individuals of all ages looking to transform their bodies. I work well with men and women of all backgrounds, ages, sizes, colors, sexual orientation, gender identity, and varying degrees of wellness and experience.