THE PERSONAL TRAINER CONNECTION!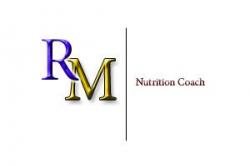 Meal Service, Nutrition Support, Training
Rob Mclish -
(720)-639-1184
Arvada, Colorado 80005
Trains both men and women.
contact trainer
Specialties
Strength Building
Body Building
Weight Loss
Body Sculpting
Nutrition meal service
Certifications
NASM personal training certification
Personal Trainer Overview
Meal prep service, Nutrition Support, Training. Crossfit athletes, bodybuilders, physique, figure, models, dancers, wedding, anniversary, individuals or couples that need/want to look great or healthy, etc. I offer personally prepared meals made by myself feeding you for your entire prep or other durations. Pickup once every 3 days. Food is in simple covered trays or individually weighed macro meals in separate containers. Every single meal will be there and the food preparation is taken care of. Now you can have time for other stuff in life that is limited during these days. Each meal can be prepared custom to your requests or I can personally guide your nutrition with constant communication with you during the process. Different bodies will need different methods, I will have a good idea of your body with looking at you and asking you questions. This is optional. If you only want the food prepared I can do that for you. I am here for you and at your service. I only buy fresh quality food, if food is not fresh I do not buy and I will substitute or look somewhere else. The process takes time and effort. I make all food delicious and add no salt or pepper. I will ok all seasonings and ingredients with you before prep. I do not charge much for my service. Depending on schedule and time available I will have to be selective. I can only help so many people being a one man team. I can also help you put together your own meal plans and can keep communication for a small fee. If I am preparing food for someone getting ready for a contest I can help you with needs such as training and other needs for a small fee. I have a home gym and can train you out of my house. Very private and a great place to train with zero energy and especially when you do not want the distractions of a commercial gym. I'm an all around good guy and always there to help people with passion. I know coaches and trainers can charge you half your months pay. I ask very little and give a lot. I know the body, and I know when someone has potential and how to take that all the way. If you love the sport and do it for the love of the sport and want to be the very best you and show it on stage or you have no desire for competition and have other reasons for shaping up I can help. Am I a guru or a coach? Yes, Yes I am. Take advantage of me while I am available. 13 years experience. NASM cert. I offer free email support for obese individuals. I understand and I want to help. With my help: - you don't have to go to the grocery store - you don't have to clean dishes - No cooking - less stress - more time with loved ones - prepared meals give you a set path - nutrition guidance - all day text/call guidance - other food prep available is fast food and that is no good. Do you agree? What about Tokyo Joe or Chipotle? If you have been eating there is it changing your body the way you want it to? - emotional support - supplement guidance - training help - someone who cares - much more My name is Rob. Feel free to reply. I look forward to helping you
Training Philosophy
If you are born with a gift share it with others.
Education
Bachelor of Science Metro University
Bio
My name is Rob. I am Denver native and love the summers. I am 35 years old and am a single guy. My family is close and we take care of one of another. Helping others makes me feel better about life. Knowing that I can and have made a difference in the world gives me delight and purpose.