THE PERSONAL TRAINER CONNECTION!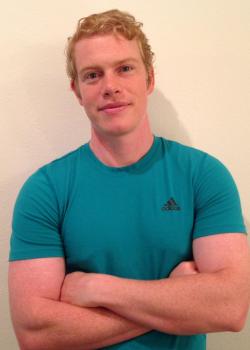 TPI GOLF PROFESSIONAL
Rob Gilbert -
(917) 318-6181
San Diego, California 92101
Trains both men and women.
contact trainer
Specialties
Strength Building
Body Building
Weight Loss
Aerobics
Golf Strength Training
Training Locations
work
gym
outdoor
All over San Diego
Certifications
TPI LEVEL 1 FITNESS PROFESSIONAL National Academy of Sports Medicene - CPT Graduate of the National Personal Training Institute Certified Strength and Conditioning Coach
Personal Trainer Overview
I've been a personal trainer and high school strength and conditioning coach for 4 years now with more than 6,000 sessions serviced. My background as both a personal trainer and strength and conditioning coach has allowed me to work with a diversity of clients. This has given me the opportunity to create a program for just about anything you could imagine. While my clients provide a range of goals my true specialty is in golf training. As a TPI level 1 fitness instructor my understanding of effective golf-specific training and how it relates to the biomechanics of the swing will shed strokes of your handicap in no time! If getting in great shape and improving your golf game is a priority of yours right now then I would love to work with you!
Training Philosophy
Everything starts with the defining of a S.M.A.R.T goal. Defining a measurable goal whether it's adding 10 yards to your drive or benching 300 pounds will allow us to put together a unique and individualized program based on science and will allow you to reach your goal and keep you motivated. From there we will utilize the necessary modalities and implement the proper variables such as frequency, duration, and progression to make sure you get the results you want!
Education
Syracuse University, '09 Blair Academy, '05
Bio
Born and raised in Manhattan athletics have always been a huge part of my life. Despite New York City not being a golf hotbed I feel in love with the game. Since my career on the PGA did not pan out I made it a priority to stay attached to the game professionally. I've managed to combine my love of golf and fitness and make a successful career out of two passions. If improving in either of these two areas is something that you feel strongly about I would love to assist you on that journey!!