THE PERSONAL TRAINER CONNECTION!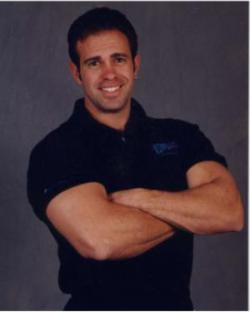 Owner
Rick Jones -
(303)443-8787
Boulder, Colorado 80301
Trains both men and women.
contact trainer
Specialties
Strength Building
Body Building
Weight Loss
Rehabilitation
Kick Boxing
Body Sculpting
Personal Trainer Overview
Training Philosophy
Education
Bio
American Council On Exercise Certification A lifelong resident of Boulder, Colorado, Rick Jones has been a personal trainer since 1988. Over the past 26 years, Rick has studied sports medicine, kinesiology and exercise biomechanics -- employing this education in his fitness regimen and in the training programs for athletes. Personal training programs designed and implemented by Rick revolve around five basic principles: cardiovascular conditioning, strength training, wise food consumption, supplement use and sound mind-body connection. As owner/operator of Customized Nutrition & Exercise, Rick trains more than 33-48 clients each week, ranging in age and ability level. He frequently serves as a guest lecturer and presenter for Boulder-based athletic organizations and is producing a fitness/lifestyle program for the CET 5. Rick is currently completing the book, "Quest For A Better Body" which outlines the many facets of healthy, purpose-driven lifestyle.