THE PERSONAL TRAINER CONNECTION!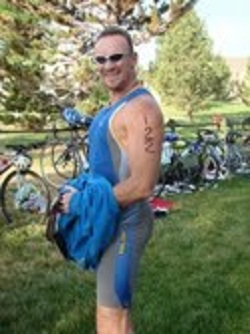 Specialties
Strength Building
Body Building
Weight Loss
Spin
Body Sculpting
Youth Conditioning, Golf Conditi
Certifications
Cardiac Pulmonary Resuscitation; Standard First Aid (American Red Cross); National Strength and Fitness Association; Certified Strength and Conditioning Specialist; American Aerobic Association International/International Sports Medicine Association-Health Club Management; and National Endurance and Strength Conditioning Association-Personal Trainer; and International Youth Conditioning Association-Certified Youth and Conditioning Specialist.
Personal Trainer Overview
It has been said that, "If you love your job, you will never work a day in your life." Well, I love my job and I am passionate about helping people meet their goals related to fitness, nutrition, strength, and weight loss. I will capitalize on your strengths an help you explore the mental blocks that keep you from reaching your training goals. I will help you get to the next level of your training program and I promise we will have fun doing so.
Training Philosophy
My work in youth conditioning, amongst many other specialties, sums up my philosophy that we need to learn that fitness is fun when we are kids. When kids learn balance, flexibility, and strength their confidence and self-esteem grow. These are life-long attributes will help anyone excel in anything they put their minds to. Because every person learns in different environments, I offer personal sessions, group sessions, on-line coaching, and consultant services. I am also skilled at sport specific training, helping teams excel toward common goals. Whatever venue you are likely to have the most success, whether it is in your own home gym or on a bike ride in the beautiful Rocky Mountains, that is where we will meet. I want to capitalize on your strengths in order to maximize your opportunity for success. Regardless of what environment or venue you choose, you are guaranteed to have fun and have the most efficient workout experience you can imagine. Work smarter, not harder and have fun doing it! Bad experiences? Unmotivated? No worries. I will help you conquer the head games that get in the way of you being the healthy and fit person you have always wanted to be.
Education
Colorado State University: Bachelor of Science in Sports Medicine (1994) Relevant Courses and Training Experiences: Physical Therapy, Sports Psychology, Biology, Exercise Testing and Assessment, Geriatric Motor Skills, Youth Conditioning, Gross Anatomy, Physiology, Kinesiology, Motor Learning, Biomechanics, Nutrition, Spin and Sport Yoga, Health Club Management, Exercise Therapy, Principles of Coaching, and Sports Club Management.
Bio
As a Colorado native, I have always been an avid outdoor sports enthusiast. From an early age I have been fascinated by the human body and the extent to which we can make it work to reach our goals. Formally, I have been helping others instill a passion for fitness for the past 19 years. While maintaining my own personal training business, I have had the opportunity to explore multiple facets of exercise programming through experiences including, but not limited to: weight loss center management, coaching a girls' volleyball team, health club management, club sports management, equine training, and lifestyle management.