THE PERSONAL TRAINER CONNECTION!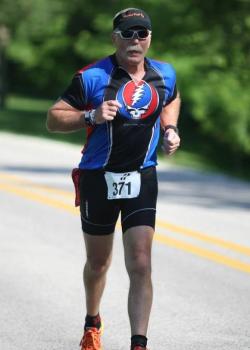 Guaranteed Results
Ray Porter -
5636766930
Davenport, Iowa 52803
Trains both men and women.
contact trainer
Specialties
Strength Building
Weight Loss
Core & Abs; Martial Arts
Certifications
- Certified Personal Trainer
Aerobics & Fitness Association of America - Certified Biggest Loser Pro Trainer - 5th Degree Black Belt
Kotosu-Ha Shito Ryu Karate
Personal Trainer Overview
Workout With Ray is the most recognized Quad Cities personal fitness training organization assisting people achieve the body of their dreams while gaining more energy, living longer, and feeling better about themselves--and having fun during the process! The Workout With Ray Fitness Studio is conveniently located at the Annie Wittenmyer Complex at 2806 Eastern Avenue, #7, Davenport, Iowa 52803. Let's get started NOW!
Training Philosophy
We love teaching our Quad Cities personal training clients about exercise, eating habits, and making the life style changes needed to live a happy and healthy life. As a Workout With Ray client, you will have a fitness training program designed just for you. What may work for your best friend, co-worker, or family member may not work for you at all. We teach you every aspect of your personalized program. We work together to create the changes needed in your life. Along the way, we will routinely stop and evaluate your progress, and adjust your plan to ensure you are reaching your goals. Our fitness training plans aren't just about exercise. Most of us have never been taught the "proper" way to eat. And if you don't fuel you body properly, you aren't going to lose that unwanted fat and keep it off. Your personalized program will include talking about the right way to eat and how to customize meal plans enabling you to meet your goals. Are you ready to make some changes in your life? Start to reclaim your health and body and live a healthier life today. Best of all, your results are 100% guaranteed. Your Health & Fitness Consultation and first training session are complimentary.
Education
-B.A. S.U.N.Y College @ Fredonia, N.Y. M. Div., Lutheran Theological Southern Seminary
Bio
My name is Ray Porter. I am the owner and Body Transformation Specialist at Workout With Ray. I am an Aerobics Fitness Association of America (AFAA) Certified Personal Trainer, and Certified Biggest Loser Pro Trainer. I have lived in the Quad Cities area for over six years and have many years of experience assisting clients improve their health, fitness, and attitude toward life. Before starting to help people get fit and reclaim their health and their bodies, I was a Lutheran pastor. I have been an athlete my whole life, but it was during the years in my three parishes that I began to run and train on a regular basis. To date, I have competed in 12 marathons, including the three major ones in the United States- Boston, New York (twice) and Chicago. I have run numerous half marathons and countless 5 and 10k races. In addition to training for the Boston Marathon in 2010, I also trained for, and completed, the Quad Cities and Chicago Triathlons while juggling a full personal training & athlete coaching schedule. In 2013 I continued my triathlon training and competed the Quad Cities Triathlon(sprint), and the St. Anthony's Triathlon(olympic), as well as the Pigman Long Triathlon (long course). I am CPR & AED certified. I have studied Kotosuha Shito Ryu Karate, Koga Ryu Kobudo and Katsa Ryu Kempo for 23 years and have earned the rank of 5th degree black belt and the title of Renshi Shihan. I started Workout With Ray to help people reclaim their bodies and enjoy better health. In addition to personal training,"Death Ray's" Boot Camps, and teaching martial arts, I also offer products online to help you improve your fitness level, keep you safe when training, and help you recover quicker including The Stick, RoadID and the complete line of Advocare Nutritional Supplements. I have helped athletes striving to make the varsity team, people desiring to run their first 5k- marathon distances, triathlete training, baby boomers fighting "the inevitable middle-age-to-senior spread", new moms who want their pre-baby bodies back, runners and triathletes from beginner to advanced, and seniors who want to continue enriching their quality of life. I look forward to working with you to achieve your fitness goals! Let's get started NOW!