THE PERSONAL TRAINER CONNECTION!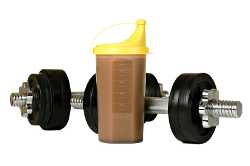 Ray Bailey Fitness
Ray Bailey -
(408)-471-7921
Campbell, California 95008
Trains both men and women.
contact trainer
Specialties
Strength Building
Body Building
Weight Loss
Rehabilitation
Movement Coach
Training Locations
gym
Private Training Facility
Certifications
I am certified in FMS Level 1 (Functional Movement Systems). AMFPT and AMFPT Masters.
Personal Trainer Overview
My training methods are very dependent on what the client wants to achieve and what they need to achieve those goals. I keep in mind and talk to the client about the importance of movement and why it is key to having a healthy body while maintaining or having a better quality of life.
Training Philosophy
Training to me should not only be fun but highly effective. I believe with the proper program fit to each and every client in turn with proper guidelines will have a great payoff. I also keep communicating to my clients why each movement is important and why we are incorporating them into the program. I am flexible with nutrition and give strong guidelines to follow and check in with each client to make sure they have all the information and motivation they need to succeed while also making it easier for them to follow. In the introductory session I assess each client with a FMS screen. This is a tool that I find to be greatly advantageous for me as well as the client to see what is and is not safe for them to do exercise wise. After the screening process I sit with each client and discuss the importance of the screen, the movements, the final score, as well as the correctives we will apply to keep them moving forward. I find ways to make sure my client gets exactly what they are looking for but also be a little flexible with then programming.
Education
I have attended seminars from professional lifters, as well as movement coaches. I keep up with research if not daily weekly to keep up to date with the fitness world. Continuing education not only keeps me informed but keeps me sharp and allows me to keep making better adjustments for my clients.
Bio
I have been involved with fitness for over 10 years. I have been active in sports since I was 5. I did sports including Baseball, Football, Basketball, Track, Boxing, and other forms of martial arts. I have always had a very active lifestyle because it is something I am extremely passionate about. Strength, performance and movement have always fascinated me. When I left high school I pursued strength training and over the years became much stronger. my fascination grew to passion. I am extremely driven especially when it comes to anything fitness related and I wanted to help people make positive changes to their lives and become a healthier stronger version of themselves, so I pursued the career of a Fitness/Movement coach. In the midst of training I realized I wanted to try something new so I got interested in powerlifting. I did my first competition in August 2014 in Mountain View at the Boss of All Bosses meet. It was exciting and amazing for me to be in that atmosphere. I took first place in my weight class at 100 kilos. My total was 1642, my Deadlift was 622.8, Squat 600.8, Bench 418.4. Every since that competition I have wanted to return but have yet to do so. I realize that fitness I more than barbells, dumbbell, kettlebells. It is about having a healthy lifestyle. I like to keep things very light hearted when training with my clients. I like to joke around and make my clients smile and feel good during the workouts to make to make sure they are in a positive mind frame. The most important thing to me is that my clients are happy and well.