THE PERSONAL TRAINER CONNECTION!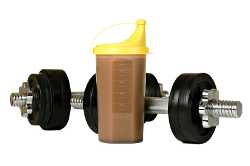 Personal trainer, nutrition coach, online coach, bootcamp instructor, in-home training, meal prep
rachel cantore -
630-300-8289
Bluffton, South Carolina 29910
Trains both men and women.
contact trainer
Specialties
Strength Building
Body Building
Weight Loss
Rehabilitation
Aerobics
Spin
Body Sculpting
bootcamp, or sport specific
Training Locations
home
work
gym
studio
outdoor
New River Wellness Institute
Certifications
Bachelor's of Movement Sciences (kinesiology) with concentration in Exercise and Fitness with dual major in Nutrition
psycholoy minor
NASM certified personal trainer
NASM corrective exercise specialist
NASM performance enhancement specialist
NASM fitness nutrition specialist
NESTA wellness coach
NESTA nutrition coach
Certified Personal Chef
Metabolic Effect nutrition coach I-III
Precision Nutrition coach
IDEA member
Personal Trainer Overview
Personal training (one on one, partner, group), bootcamp, nutrition consulting, sport specific training. I have a wide area of expertise. I take time with each client to get to know their needs and goal and how their body responds to exercise and diet best.
Training Philosophy
I believe fitness and eating well will create an optimal life and living conditions. I believe in a combination of weight or strength training, cardiovascular exercise, stretching, and various types of exercise and fitness. Exercise can be done and fitness achieved in various environments, times, and situations. Nutrition and eating well does not need to be difficult, boring, bland, or restrictive. Both fitness and diet is a series of habits that are created that lead us on either a path to success and health or illness and pain.
Education
Bachelor's of Movement Sciences (kinesiology) with concentration in Exercise and Fitness with dual major in Nutrition, psycholoy minor, NASM certified personal trainer, NASM corrective exercise specialist, NASM performance enhancement specialist, NASM fitness nutrition specialist, NESTA wellness coach, NESTA nutrition coach, Certified Personal Chef, Metabolic Effect nutrition coach I-III, Precision Nutrition coach
Bio
I was a gymnast from 3 years old through high school. I coached gymnastics for 12 years (high school through my 20s) where i ran teams, taught competitive gymnastics, rec classes, ran strength programs and more for the teams. I began personal training on the side over 8 years ago and have been increasing my time personal training and nutrition coaching/consulting and meal planning since then. I grew up in Hinsdale, Illinois where i lived for 23 years, then to Burr Ridge for 5 years. I moved to Southern California; Laguna Niguel, last September 2013 where i personal trained, ran another gymnastics team, nutrition consulted, and taught K9 Fit Club (workouts with humans and dogs together). I moved to Bluffton, South Carolina in September 2014 to carry on my knowledge and expertise in the Exercise, Fitness, and Nutrition Industry for those in the local area including Bluffton, Hilton Head, Savannah, and Beaufort.