THE PERSONAL TRAINER CONNECTION!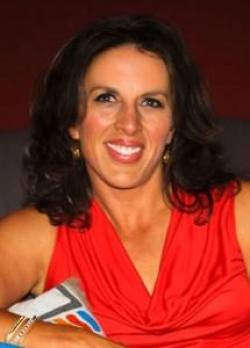 Specialties
Strength Building
Weight Loss
Pilates
Body Sculpting
Nutrition & Life Coaching
Training Locations
Personal Training Studio (owner)
Certifications
Personal Trainer Certificate - Scirion Institute of Exercise Physiology Personal Fitness Trainer Certificate - Aerobics & Fitness Association of America MA Philosophy Life Coach Certificate - Fowler Wainwright Institute
Personal Trainer Overview
As the owner of Holistic Health Corp, Priscilla is a seasoned fitness veteran (having been in fitness since 1994). She's as the creator of Camp MissFits®, an award-winning small and large group personal training program that blends the attention of private training with the camaraderie and support of a team environment. In addition to training, Priscilla is a public speaker and writer, conducting low glycemic nutrition and cooking classes, as well as body image seminars.
Training Philosophy
Due to her personal struggles with body image and learning whole-life fitness, she is passionate about empowering others to fit living. Her best selling book, The Fad Free Fitness Formula as well as Freed: Master Your Mindset and Release the Body of Your Dreams can be found on her personal website at www.priscillafreed.com.
Education
Priscilla's programs have been featured in the Denver Post, Littleton Independent, Denver Daily News, Denver Business Journal, Rocky Mountain Sports, and KLZ 560AM - as well as news stations Fox 31 and 9 News.
Bio
Originally from the Bay Area, California, Priscilla moved to Colorado to pursue a Masters degree at Denver Seminary. While seeking to get hit on the head with a Divine Frying Pan, looking for the answer to her calling in life, she had an epiphany to start a business that took a whole-life approach to health in the areas of fitness, nutrition, and body image. She loves doing fun, creative workouts that put new spins on training and take the sometimes-drudgery out of exercise. Her hope is that her passion for fit living inspires others to pursue optimal health.