THE PERSONAL TRAINER CONNECTION!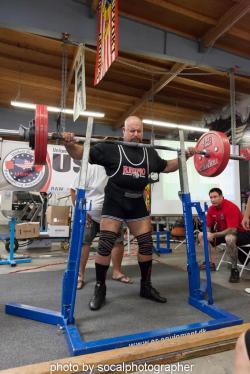 Specialties
Strength Building
Body Building
Weight Loss
Powerlifting
Personal Trainer Overview
No fads, no bull! Over 28 years experience. Old school training that works and stays with you. What you will experience is an improvement in body composition, that is, increase in lean mass and reduction of fat mass. Look for experience when you consider a trainer.
Training Philosophy
I inspire people to achieve greatness and to dominate life through weight training. Started weight training in 1984, switching over from running and long distance bicycling. Since then acquired experience from both bodybuilding and powerlifting. Since the mid 80's several exercise fads have come and gone (remember Tai-Bo?) but staying with the basics… the basics that work both body and mind generate the long lasting results you are looking for.
Education
BA Communications
Bio
I started running as a teenager then moved into long distance bicycling, eventually riding my bicycle from Oregon to Virginia. A few years later in 1984 started weightlifting. Since then I have acquired over 28 years of experience in bodybuilding and powerlifting.