THE PERSONAL TRAINER CONNECTION!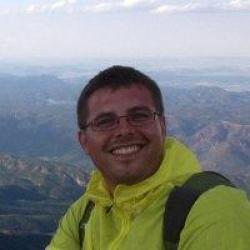 Weight Loss - specialize in training office workers
Phil Butera -
Lafayette, Indiana 47901
Trains both men and women.
contact trainer
Specialties
Strength Building
Weight Loss
Certifications
NFPT - Certified Personal Trainer AED/CPR - Adult and Pediatric
Personal Trainer Overview
My mission as a personal trainer is to ensure all clients are fully prepared to reach their goals. I am not one to say, "Join my program and you will get absolutely ripped!" because there could be more than one that works for you. I believe each client is unique and deserves individual attention. I don't have a "quick fix" program for everyone to follow because if you really want to change your lifestyle then it's going to take hard work and dedication and I'm going to be here to help you along every step of the way. Sure, I can give you a 3-day split muscle gain protocol but I guarantee it will not be what 95% of people reading this want. What I want is to help guide you through the goal setting process and design the program you will love and follow!
Training Philosophy
My training philosophy is client driven. There is not one program that works for everyone as training is not a one size fits all deal. Training is all about what will motivate each client to get with the program and stick with it. My number one priority is to listen then create a program designed specifically for YOU! There may be 1,000 different ways to reach YOUR goal. My goal is to find which one is best for YOU!
Education
Ball State University - BS NFPT - CPT
Bio
My heaviest point was around 300 lbs. My "official" heaviest is unknown because I was too embarrassed to step on the scale. At that time I was eating at BK, T-Bell and Micky-D's on a daily basis. Delivery is always better than dishes. Right? Not really. I knew what was going on was not good; my sleep was suffering, my brain was not working like it should, my mood was irritable, and my confidence was down. I knew something had to change but could not find my tipping point. I would read health and fitness articles, but not take action. I was scared to go to the gym because I had no clue what to do when I got there. Luckily, there was a Planet Fitness that opened in Lafayette and had $10/month memberships. My co-worker, David O'Dell, pretty much made me sign up for the membership and we began going together. He had previous experience lifting weights and taught me a simple 3 day per week routine. Having him there to show me the ropes not only helped my confidence in the gym, but also held me accountable. I quickly found that working out was a great stress reliever for me. The tipping point was reached. All I needed was to TAKE ACTION. Simple as that. So my exercise game was on, but my diet had a long way to go. I still had campusfood.com bookmarked and the Dominoes app on my Iphone. However, I still saw weight beginning to come off. I was starting to feel better, but the bottom line was that my diet needed a serious upgrade. I worked on it slowly. Over the past two years I have immersed myself into the health and fitness lifestyle. I have read countless articles, books, blogs and listened to days worth of podcasts about dieting. From calorie counting to Paleo, I have heard it all. I use all of this information to make decisions that are best for MY body because I understand that there isn't one magical method that works universally for everyone. I have to thank my beautiful Vegetarian girlfriend, Jess Avila, for teaching me the ways of the hippie (meat free life) … I still eat some meat though. She has shared a bunch of delicious recipes and the importance of eating Organic. I am currently down to 200 lbs and feeling great! My journey has lead me to pursuing a Certified Personal Trainer certificate! I have everything set up to start taking on clients and help them figure out what works best for their transition into healthier and happier living! Please contact me if you or anyone you know who needs some help. I am currently in the Lafayette, IN area. Feel free to email or friend me on FaceBook. email: phil.butera@yahoo.com