THE PERSONAL TRAINER CONNECTION!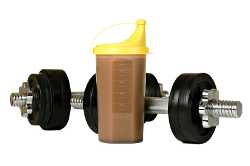 Specialties
Strength Building
Body Building
Weight Loss
Rehabilitation
Yoga
Pilates
Aerobics
Spin
Taichi
Kick Boxing
Body Sculpting
wellness
Personal Trainer Overview
Hi! I'm a top-certified and college-degreed health & fitness professional with many years of experience. My background in quick muscle building, shedding bodyfat fast and improving health for clients of all kinds in UNRIVALED. Request a free consultation to see firsthand what quality leadership can do for your happiness, health and future!
Training Philosophy
We come to you for the ultimate fitness experience! No home gym required, we bring it all!
Education
Bs in exercise science, studying every aspect of the body and fitness.
Bio
Perfect Personal Training is nation's leader for in-home fitness