THE PERSONAL TRAINER CONNECTION!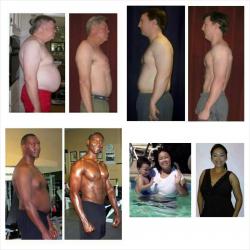 Specialties
Strength Building
Body Building
Weight Loss
Rehabilitation
Body Sculpting
Personal Trainer Overview
* 1 on 1 personal training
* Nutrition / Diet
* 1 Free fitness evaluation and personal training session

Training Philosophy
Our mission an philosophy is to provide a service that can transform lives. We train those who are willing in making a change to be both more physically fit and nutritionally competent.We create physical longevity by reducing the risk of injury in the daily lives of our clients and give them a higher standard of living
We want to empower as many people as possible to reach their full potential.
Education
Foothill college Adaptive fitness
Bio
Exercise is my passion and luckily my profession. I have over 20 years of experience in Health and Fitness and continue to stay current with industry changes. My passion for exercise began when I started working out at age 13. I entered my 1st bodybuilding competition at age 15 and fell in love with the sport.  I continued working out and at age 25, I won the AAU Mr. North America Competition. In 1997, I was experiencing problems with my balance. I was then diagnosed with multiple sclerosis. In 2000, the MS progressed to the point of being in a wheelchair. As part of my rehabilitation and determination, I started  exercising again. I got my leg strength and core strong enough to walk.
In 2001, I opened a gym called Accessible Fitness, specializing in personal training for people at all levels of abilities. The gym is also wheelchair accessible. In addition, my continuing education allows me to grow as a trainer and offer my client"s the most up-to-date trends in the Fitness industry. I believe in motivating and educating my client"s on the benefits of exercise and nutrition for better health and overall well-being.