THE PERSONAL TRAINER CONNECTION!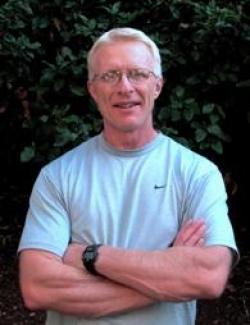 Bringing Fitness to Your Life
Patrick Frey -
(541) 944-0278
Medford, Oregon 97501
Trains both men and women.
contact trainer
Specialties
Strength Building
Weight Loss
Rehabilitation
Aerobics
Body Sculpting
fitness, health and wellness
Personal Trainer Overview
Personal Training & Fitness Education in Your Home or on the Trail.
Training Philosophy
I've trained hundreds of people of all ages and abilities from elite athletes to sedentary couch potatoes, in everything from well equipped gyms to un-equipped homes, outdoors and online. To me, there's nothing more exciting than helping people improve their health, look better, feel better, or improve their sports performance. Everyone's goals are different, and they usually evolve over time. It's my job to help you identify and reach realistic goals in a safe and timely manner.
Education
In order to maintain my certifications and stay up to date on the latest science, I have regularly taken continuing education courses which include (but are not limited to) the following subjects. * Sports Injuries * Ending Neck and Back Pain * Exercise and Childhood Obesity * Exercise Programs for Children * Strength Training Past 50 * Designing Interval Training Programs * Stability Training * Program Design * Functional Integrated Training * Functional Anatomy * Special Populations * Periodization * Youth Training * Core Training * Functional Flexibility * Lumbar Stabilization * An Integrated Approach to Core Stability * Resistance Exercises for Post-Myocardial Infarction Patients * The Bodyweight Squat * Sports Nutrition * Free Weight and Machine Exercises * Plyometrics * Low Back Disorders *
Bio
With over 35 years of fitness experience, and certifications from the National Strength and Conditioning Association, the International Sports Sciences Association, and the American Council on Exercise, I have the knowledge and experience you need to reach your health and fitness goals.