THE PERSONAL TRAINER CONNECTION!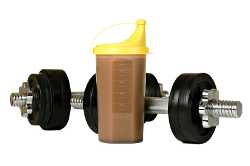 Training for Health and Life
Omid Vojdani -
(925) 348-0048
Gardena, California 90247
Trains both men and women.
contact trainer
Specialties
Strength Building
Weight Loss
Rehabilitation
corrective
Personal Trainer Overview
When I first started as a trainer, I was excited to work with high level athletes that I could push hard. What I found was a population of lost and fearful people who wanted to get to a goal with no map and little support. Over the past four years, I've continually cultivated knowledge about the body AND the mind, to continually create programs that challenge clients physically while still keeping a smile on their faces, and to get them to their goals safely and efficiently.
Training Philosophy
My focus is structural control through movement. Our body is capable of miraculous movements, but we must be able to be proactive in moving ourselves, rather than being reactive to gravity.
Education
BA Psychology
Bio
I used to be very physically active as a kid: rollerblading, biking, climbing trees. But once I started running, my knees and back started aching all day every day, and no one was able to tell me why. It was devastating! Not just physically, but mentally draining, too. One day, I said "I've had it!" I started looking into Yoga, and stretching, and lots of breath work. The pain subsided, and I was hooked. I started lifting weights to increase stability, and started sharing my story. Now, I get to help people with pain and weaknesses to experience the same transformation I went through, and I couldn't be happier!