THE PERSONAL TRAINER CONNECTION!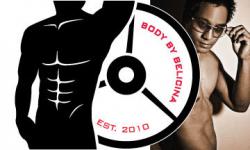 Body By Belicina
Norbie Belicina -
(408) 418 8982
Colorado Springs, Colorado 80923
Trains both men and women.
contact trainer
Specialties
Strength Building
Body Building
Weight Loss
Aerobics
Kick Boxing
Body Sculpting
RBT
Training Locations
home
gym
studio
work
outdoors
Personal Trainer Overview
When you train with Body By Belicina as your personal trainer. Motivation, encouragement and personalized fitness program bases on your individual goals and fitness level. contact me if you want to feel and look your best * Reduce Body Fat Percentage * Gain Lean Muscle * Feel Stronger * Get Motivated * Live Healthier * Increase Self-Esteem * Improve Endurance and Performance Free Exercise/Fitness Consultation The Client Bill of Rights All fitness clients are entitled to a personal trainer who: • Helps You Define & Achieve Goals that are S.M.A.R.T (specific, measurable, attainable, realistic, and timely). • Keeps You Engaged With Fun & Interesting Workouts. • Stays Attentive and Focused Every Session. • Confirms Every Appointment. • Has Excellent Communication and Listening Skills. • Provides Safe and Effective Workouts. • Effectively Teaches You Exercise Knowledge (so you know how to work out better on your own.) • Is Always On Time, Prepared, With Good Hygiene and Looking Professional. • Has Good Availability for Your Schedule, Rarely Cancels, and Provides Advanced Notice When Canceling. • Responds to all Email, Text, and Voice Mail Communications Promptly. • Provides Motivation, Inspiration, and Leadership. • Consistently Provides a Customized Workout Program. • Challenge You to Work Out on Your Own, Be More Self-reliant with Exercise, and Addresses Lifestyle Habits.
Training Philosophy
Results come with effort. Training at the gym, ZYS studio (one on one private sessions. I can help you achieve that fitness goal you always deserved. I feel whether you love exercising or not, it must become as integral to your life routine as is your daily hygiene. If you feel you need to change and your not happy where you are, I'll help you overcome the barriers to succeed and actually get the results you want. Think of me as your workout partner rather than as your employee.
Education
Kettlebell Training, Stability Balls, group fitness, Supsets, Tri sets, Circuit Training, Insanity, P90X, Smith machines. Resistance Band Training.
Bio
My passion for working out was once a a hobby of mine. After realizing I have a passion for it, I made it my career that I love and enjoy doing. I was always known as the skinny guy throughout my years. I graduated high school weighing about 112lbs. The first time I ever picked up weights was during my freshmen year in college. Since then I have increased my overall fitness from gaining lean muscle and maintaining or even reducing my body fat percentage.