THE PERSONAL TRAINER CONNECTION!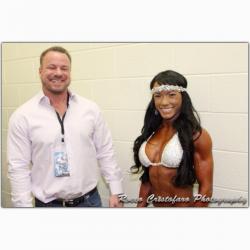 Noel Fuller Training
Noel Fuller -
503-775-6399
Portland, Oregon 97206
Trains both men and women.
contact trainer
Specialties
Strength Building
Body Building
Weight Loss
Rehabilitation
Body Sculpting
Contest preperation
Personal Trainer Overview
Check out my website for some of my work, I train IFBB pros to beginners just trying to look better. You can also find me on facebook under Noelr Fuller.
Training Philosophy
No nonsence practical training with machines and freeweights, vast knowledge in dieting and nutrition.
Education
Too many to list...
Bio
NPC judge, bodybuilding title holder, 30 years experience getting people to where they want to be body wise.