THE PERSONAL TRAINER CONNECTION!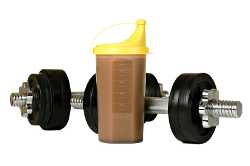 Specialties
Strength Building
Weight Loss
Rehabilitation
Aerobics
Body Sculpting
Personal Trainer Overview
The personal training studio provides private one on one training, small group training, nutrition counseling.* One-on-one workouts tailored to you * Designed for all levels and ages * Private training or Semi Private training * No crowds or distractions * Nutritional guidance * Encouragement & motivation * Scheduled appointments * For women, men and teens.
Training Philosophy
Training with Noel DoCanto you will use a variety of equipment to get the best results regardless of whether you're training for hypertrophy, function, strength, or fat loss. Regardless of whether it's kettlebells, ropes gone wild, medicine balls, Bosu's or sandbags. We have all the toys that a traditional gym will not have. This makes training FUN and gets you the RESULTS you want. I work with people of all age groups and fitness levels. As your personal trainer we will motivate and encourage you while adapting a personal fitness routine to meet your unique needs. We care what your goals are and your success is my priority.
Education
Noel is a certified personal trainer with the American College of Sport Medicine (ACSM), CPR and AED certification. He is also a National Registered & certified Emergency Medical Technician.
Bio
Noel DoCasnto prides himself as one of the premier fitness coaches in the area, helping clients from all walks of life achieve their fitness goals and live a healthier lifestyle. He has over 20 years of training and personal fitness experience and a strong background in Mixed Martial Arts. He has devoted his professional endeavors to promoting, coaching, motivating, and partnering with people to experience the benefits of healthy activity and eating. Noel believes that fitness is a way of life. Whether your needs are of an athletic nature, fat loss, or to maintain a strong, healthy lifestyle, Noel is dedicated to helping you achieve your goals.