THE PERSONAL TRAINER CONNECTION!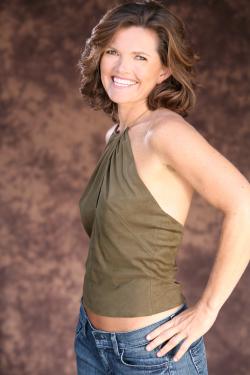 Strength Training / Speed Agility and Quickness
Nicola Strother -
310 210 7052
Irvine, California 92612
Trains both men and women.
contact trainer
Specialties
Strength Building
Weight Loss
Speed Agility and Quickness
Personal Trainer Overview
My sessions are 1/2 an hour and are similar to circuit training. We increase your cardiovascular strength and metabolism by working opposing muscle groups instead of resting in between. I believe in safe, fun training. I am also a Pat Etcheberry Certified trainer in Speed, Agility, and Quickness.
Training Philosophy
I believe that with our busy schedules, it is incredibly tough to commit an hour and a half to work out. I also believe that strength training sessions that last for an hour can be tedious and clients tend to lose their focus; which in turn, leads to less energy and less attention to form. So, how do I structure my sessions? My strength training workout is similar to circuit training. My sessions are also a 1/2 hour. This type of workout is usually intense; in addition to a great full body strength workout, you are also increasing your cardiovascular health and endurance. Instead of resting between exercises, we move onto a different body part, and then we return to the original exercise. After a 1/2 hour of strength training with me, I recommend that my clients continue their training with an additional 1/2 hour on a cardiovascular machine (ie. bicycle, treadmill, or the elliptical). By doing circuit training, you can be in and out of the gym in an hour.
Education
NESTA Certified Personal Trainer Certified Nutrition Coach Pat Etcheberry Certified - Speed, Agility, and Quickness Trainer Licensed Massage Therapist Began my career as a stuntwoman, so work on stretching, body awareness, boxing, plyometrics, tennis and golf specific training
Bio
As a teenager, I was a competitive gymnast training 6 days a week, 5 hours a day. Being in peak condition was critical. As I grew, I continued along the path of strength training, and cardiovascular workouts and eventually parlayed my athleticism into a career as a stuntwoman in Los Angeles. Again being in great shape, and knowing my muscles, their strengths and limits, helped me succeed in another fiercely competitive field. Some of the actresses that I have doubled are Jessica Biel, Amber Tamblyn, Lauren Holly, and Sasha Alexander from NCIS. I have worked on such movies as MIB, Spiderman II, The Italian Job, and I even boxed Hilary Swank in Million Dollar Baby. Most recently, I doubled Amber Tamblyn in 127 Hours. Although I love flipping, kicking, and falling, I also have a passion for fitness, training, and living a healthy lifestyle. As I end my career of smashing into the ground and through windows, I have become more focused on educating and training adults and juniors who want to improve their conditioning, endurance, and strength; as well as, tone, tighten, and build muscle. In addition to one-on-one training, I also offer group agility, flexibility, and balance training.