THE PERSONAL TRAINER CONNECTION!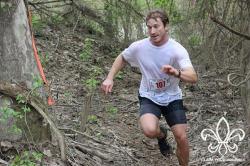 Specialties
Strength Building
Weight Loss
Rehabilitation
Yoga
Certifications
•ACE Medical Exercise Specialist
Health Coach
Group Fitness Instructor
Orthopedic Exercise Specialty Certification NASM Corrective Exercise Specialist Registered Yoga Teacher/Yoga Alliance IKFF Certified Kettlebell Teacher Stretch to Win Institute Fascial Stretch Therapist
Level 1
Personal Trainer Overview
What are your goals? What's your vision? Let me know and we'll see if it's a fit for us to work together. If you have no goals and just want to be entertained, I'm not the trainer for you. If you're not sure about your goals and vision, I can help you get crystal clear about them. I've been a personal trainer in Baton Rouge since 1998. I've invested massive amounts of time, effort, energy, and money in learning anything and everything that can help anyone improve physically and mentally. I blend varied approaches to help my clients go as far as they are willing to go in transforming their bodies.
Training Philosophy
Absorb what is useful, discard what is useless and add what is specifically your own" ― Bruce Lee, I am a student of all aspects of physical and mental development. I know enough to know how much I don't know.
Education
BS in Kinesiology LSU in Baton Rouge Since graduating in 1999, I've read and studied about 10x more than I ever did while in school and applied it to myself and my clients. I'm still a student although not in a formal school setting.
Bio
Born and raised in South Louisiana, I grew up playing sports and found that I really had a passion for the developmental aspects of human performance. The fact that we are not stuck with our current situation, that we can take actions to improve ourselves physically, mentally, and spiritually is really exciting to me! That's why I do what I do.