THE PERSONAL TRAINER CONNECTION!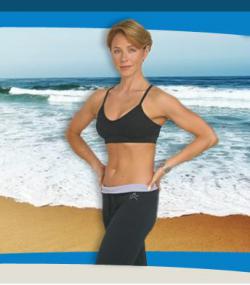 Specialties
Strength Building
Weight Loss
Rehabilitation
Yoga
Certifications
Certifications: * American College of Sports Medicine (ACSM) – Personal Trainer * National Academy of Sports Medicine (NASM) – Personal Trainer * National Strength and Conditioning Association (NSCA) – Personal Trainer * American Council on Exercise (ACE) – Personal Trainer * American Council on Exercise (ACE) – Lifestyle and Weight Management Consultant * UCLA Extension Certificate in Fitness Instruction * C.H.E.K. Institute – Holistic Lifestyle Coach
Level 1 * CPR – Adult/child/AED Fully insured
Personal Trainer Overview
Whether you want to lose weight, gain muscle, tone up, increase your strength or agility, recover from an injury, feel and look better, or condition for a favorite sport, I can help. Whatever your age or health history, I can design a unique personal fitness program, based on solid science, to help achieve your goals. At Fitness Science, Inc. we believe you are unique. Your anatomical structure, genetic makeup, past experiences, motivation and learned behaviors all impact your training. Through your work with me as your professional trainer you will reach your goals quicker and more safely and enjoy the process. Maintenance of your new lifestyle is critical and requires knowledge and direction not easily learned from classes or tapes. I will create a specific plan after we thoroughly discuss your health history, current health status and goals. It will include elements of physical, nutritional and sometimes emotional behavior modification and discipline. You sign off on every aspect of what I propose. My role in improving your quality of life is that of educator, motivator and designer of personalized fitness programs. I stress the long-term health benefits of good nutrition as well as improving your strength, flexibility and cardiovascular fitness.
Training Philosophy
My professional philosophy stresses an integrated approach to well-being. My role in improving my clients' quality of life is that of an educator, motivator and designer of personalized fitness programs. I stress the long-term health benefits of improving one's strength, flexibility and cardiovascular fitness which invariably lead to better appearance, positive outlook on life and enhanced self-esteem. I believe good health and well-being would not be possible to achieve without attention to proper nutrition, good sleep habits, stress management and healthy environment – both emotional and physical. The challenge is finding the right balance between all of the above components. I hope to be your guide on the path to finding it.
Education
Education * Institute of Applied Linguistics, University of Warsaw, Poland * Cambridge Proficiency Course in English, London, England * University of California Los Angeles Extension – 2-year Certificate program In Fitness Instruction * Currently enrolled in a degree program in Applied and Holistic Nutrition Continuing Education: * Cardiovascular disorders (hypertension, peripheral arterial disease, arterial fibrillation, etc.) * Metabolic Syndrome * Dyslipidemia * Diabetes * Auto-immune disorders * Fibromyalgia * Chronic fatigue * Women's issues * Pre/post natal exercise * Shoulder injuries * Hip and knee replacement * General nutrition * Nutrition for weight/fat loss * Sports nutrition * Training elderly clients * Obesity * Cancer * Disability * Neuromuscular disorders * Kinesiology and biomechanics * Exercise physiology * Sport-specific training * Sport psychology * New training techniques * Sleep disorders * Motivation and adherence * Core Training * Periodization * Interval training design * Functional testing and assessment * Lifestyle coaching * Business of personal training
Bio
She has over 18 years of experience in the fitness industry. She studied at UCLA Extension and became certified by the most respected organizations in the industry. Her special interest has always been in the field of nutrition and she has acted in the capacity of a nutrition consultant for her clients. She has taken extensive continuing education courses to further her knowledge in this fascinating field. It became even more important when she was faced with her own health challenges due to serious mercury poisoning from eating a "healthy" diet of fish and the resultant fibromyalgia. Her health and nutritional knowledge allowed her not only to identify both conditions herself but also to seek the appropriate treatment in which nutrition played a significant role. During that time she made invaluable connections with doctors from the field of environmental, functional, integrative and preventive medicine as well as various holistic practitioners. Currently, she is pursuing a degree in Applied and Holistic Nutrition. From 1993 to 1996 she worked as a training coordinator at one of the exclusive health clubs in Brentwood, CA. In 1995 she started her own business Fitness Science, Inc. and has been a full-time personal trainer ever since. She has worked closely with the medical community in Los Angeles including general practitioners, cardiologists, plastic surgeons, holistic and integrative medicine doctors, physical therapists as well as other health industry professionals like nutritionists, massage therapists, yoga instructors and the like. Most of her clients come as direct referrals from the above sources. Monika is a professional member of many sports organizations including ACSM, NASM, NSCA, ACE and IDEA – Health and Fitness Association. She is recognized as an IDEA Elite Level trainer. She stays on top of the latest research by attending international conferences and fitness summits, personal training symposia and various workshops. Currently she is involved in a new initiative started by the American College of Sports Medicine that educates doctors about the importance of questioning patients about their exercise habits as part of every visit. The initiative encourages doctors to write specific exercise prescriptions and to refer patients to qualified fitness professionals when necessary. In her spare time Monika enjoys traveling, photography, gourmet cooking, yoga, hiking, swimming and reading anything from professional literature and fiction to articles on travel, wine, food and world affairs.