THE PERSONAL TRAINER CONNECTION!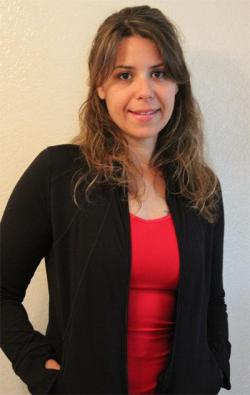 Specialties
Strength Building
Body Building
Weight Loss
Pilates
Body Sculpting
Core Training, Nutrition, Wellne
Training Locations
home
work
studio
outdoor
United States
Certifications
NESTA-Personal Trainer Certificate American Union of NLP-NLP (neuro linguistic programming) Practitioner Certificate Life Coaching Institute-Life Coach Diploma YMCA-Fitness Instructor Certificate YMCA-Resistance Training Certificate San Diego State University-Nutrition Specialist Certificate YMCA-Exercise and Fitness Knowledge Certificate
Personal Trainer Overview
I believe in a holistic approach! As a wellness coach, I believe having a positive, strong mind-set is the key to success in reaching your health, fitness and other goals in your life. I use specific techniques that will help achieve this mind-set. Once you learn these techniques, you will be able to apply them on any area of your life. As a trainer I incorporate variety of exercises from weight training, TRX, body weight training to aerobic and anaerobic cardio and depending on your needs, I can also use stretching and relaxation techniques. I will also address your eating habits, analyze your diet and create a specific diet that suits your life style and fitness goals.
Training Philosophy
It is very important that we treat our body like a temple! Inside and out! It feels great when we have so much energy to do things and feel good about our appearances and health. Sometimes it can be challenging to maintain a healthy and fit life, due to external problems effecting us mentally and emotionally. When we are not at our best, it will leave us feeling less energetic, less motivated, depressed, and we may turn to emotional eating or bad habits such as drinking too much alcohol and so on... Suddenly we find ourselves at the bottom of the well. Then it is very hard to climb back up on our own! That is when we need some help and support! I not only physically train my clients but also apply wellness coaching techniques to help achieve the right mind set. I look at things as a whole, using the holistic approach! Without the right mind set, there can be no improvement in your fitness goals. They all have to be handled together as a whole! Mind, body and soul. What you can expect from my services; a detailed consultation that we discuss your goals and emotional blocks that prevent you from achieving these goals. We may need to do both wellness coaching sessions with personal training. We may need to add nutritional coaching to that service as well. It all depends on your goals and your needs. As a trainer, my training methods include; weight trainig, TRX, resistance bands, cardio, pilates, stretching, meditation and relaxation techniques. You will get a lot of support, follow ups and motivation when working with me. I use different coaching and motivating techniques on my clients, some of which include EFT (emotional freedom technique) and NLP (neuro linguistic programming). If you are looking for a long term, permanent change, self- improvements, reaching your health-fitness goals and maintain these goals, then I am confident that we can achieve them together!
Education
Degree in Sport and Exercise Sciences
Bio
After getting most of my qualifications in England, I began my journey as a personal trainer by getting my first job at Fitness First 9 years ago. Since then I have been pursuing my career as a personal trainer, wellness coach and nutrition specialist helping as many people as I can through out my journey. I have lived in England, Australia, Turkey and currently live in America-California. I have work experience from all of these Countries I've lived in. Most importantly, I had the chance to experience different cultures and meet amazing people, whom I had the chance to support and help reach their health and fitness goals. I am very grateful to have the skills and knowledge to change people's lives for the better! I am a great motivator and I am passionate about helping people!