THE PERSONAL TRAINER CONNECTION!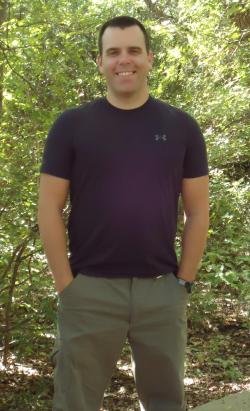 Owner/Personal Trainer
Mike Campbell -
(609)770-1111
Princeton, New Jersey 08540
Trains both men and women.
contact trainer
Specialties
Strength Building
Weight Loss
Rehabilitation
Self Defense
Certifications
Resistance Training Specialist Advanced Physical Fitness Specialist Instinctive Actions Movements Defense Instructor
Personal Trainer Overview
My top 3 priorities as a trainer are safety, effectiveness and efficiency. Contrary to most trainers, I don't "train my clients the same way I train myself". There is only one way to train the client and that is the way that is appropriate for their particular fitness level. I strive to be a convenient solution for my clients in terms of scheduling, providing workout equipment or buying equipment for them so they don't have to go to the store.
Training Philosophy
My philosophy is to examine a client's individual structure and plan the exercise program around their goals, needs and limitations. Workouts are carefully monitored and progressed, and yet creative and fun at the same time.
Education
RTS - Science, Lower Body, Upper Body, Spine/Trunk, Cueing/Doing/Updates, RTS1, RTS2 CIAR - Phys. Fitness Spec., Adv. Phys. Fitness Spec, Biomechanics of Strength Training
Bio
Since 1996, I have been training clients of all ages and fitness levels. I have worked with teen athletes, senior citizens, executives, post rehab patients, and those with cerebral palsy. I am a passionate student of exercise, and I use only the most effective and scientific methods available. Client obstacles are viewed as welcomed challenges and they will be overcome.