THE PERSONAL TRAINER CONNECTION!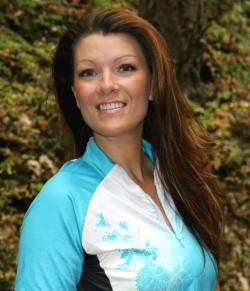 Train with Michelle
Michelle Wimberly -
(541) 261-8766
Medford, Oregon 97501
Trains both men and women.
contact trainer
Specialties
Strength Building
Weight Loss
Rehabilitation
Yoga
Spin
Functional Training
Training Locations
home
work
gym
studio
outdoor
Personal Trainer Overview
With Outdoor Fitness I am totally mobile. I can bring the gym to you at your home, office, or on the trail and parks. I have a lot of mobile equipment to turn any space into a gym tailored to you and your needs. I also train at Snap Fitness and in a private studio inside Alevia Physical Therapy and Fitness Center. Anytime you train with me you get training programs tailored to your specific needs and goals with your safety in mind. Whether you're new to working out or trying to get in shape or maybe you're interested in attacking an obstacle race, run a 5K, or some other fitness goal I'm the one to get you there safely. ** I enjoy functional training without the Boot Camp & CrossFit feel; I prefer to focus on form rather than reps so you can have a safe injury free workout. We will start on your level instead of a one size fits all approach. Get results without all of the yelling; through encouragement let me help you take your workout to the next level. **With over 10 years of racing experience on several biking teams (currently an all women's team) I can give you one on one spin training designed to give you real results in the gym that also cross over into biking outside of the gym. Cycling is and should be more than just cardio, with my training you will gain balanced strength in your core and lower body so that your body will learn to work as a unit preventing injury. Don't just go through the motion on the bike put my cycling training and experience to work for you. **If you're new to working out or have some apprehensions due to a past injury and/or bad experience I have a lot of experience in both areas and will meet you in whatever phase of fitness you're in. My driving passion is to help people overcome challenges such as fear or injury and help them become more mobile than they thought they would be. Let me help you get moving again. What will you get training with me? Not only will you get the one-on-one training in the gym but you will receive a workout program with example images tailored to you and your goals that you can do without the trainer along with a calendar to help you stay on track. If weight loss is your goal, you will also receive a weight loss chart to keep track of your progress along with a food log to help you plan your meals a week at a time.
Training Philosophy
I became a personal trainer because I wanted to help people get healthy and make people feel good. I am always taking new classes, doing research, and reading books on personal training and things that will make me a more diverse trainer. I like to educate my clients on adopting a healthy lifestyle and what's actually happening under the skin. Why is form so important, what is functional training, etc... Training is my passion.
Education
I'm an ACE Certified trainer with additional training in Advanced Corrective Exercise Training, TRX Functional Training, TRX Yoga Training, and I work part time with a Physical Therapist.
Bio
I have always been active outdoors and grew up in an active family. At the age of 4 I was climbing rim rocks so it's no surprise that those are the type of activities I enjoy in my free time. I mt. bike ride and race, rock climb, backpack, camp, and hike when I'm not training. My husband and I have raised 2 girls who grew up playing sports and mt bike racing usually as a family. I have such a love for adventure and can't think of slowing down anytime soon.