THE PERSONAL TRAINER CONNECTION!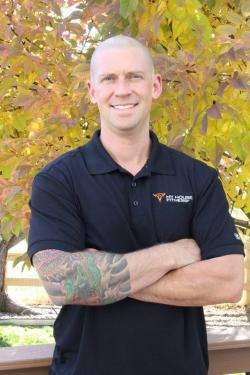 Specialties
Strength Building
Weight Loss
Personal Trainer Overview
My House Fitness Parker takes a holistic approach to personal fitness. We do not focus on a single activity like other group fitness concepts and are not just a general workout gym. We understand the union and influence exercise and diet have on each other. It is that knowledge that helps us achieve the desired results our clients are looking for through a blend of training programs and balanced diet. Clients at our facility are looking for: personal training, group fitness, and boot camps which will guide clients with: Weight loss Muscle toning Burning fat Gaining muscle Increasing strength Increased flexibility
Training Philosophy
We are real people, trying to help other people make better life choices to either begin, or continue living a healthier life. Each trainer customizes every workout for their client, acknowledging both fitness level and capabilities. We work effectively and efficiently to help you reach your goals. Our non-intimidating environment is kept squeaky clean with new Life Fitness equipment, cardio, dumbells and all the other cool toys for fitness.
Education
NPTI - National Personal Training in Lakewood, CO. Finished first in class.
Bio
Personal training is something that I feel like I have always done, but professionally for about 9 years. I enjoy working with individuals that are ready to start making changes. We work together to establish goals, and then reach them through dedication and small life changes. We do not tell people they can't do something, we just teach you how to limit questionable choices, and shift over to making better choices.