THE PERSONAL TRAINER CONNECTION!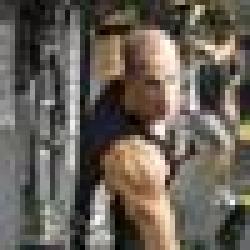 Master Trainer
Michael Margulies -
(917) 293-9241
New York, New York 10028
Trains both men and women.
contact trainer
Specialties
Strength Building
Body Building
Weight Loss
Rehabilitation
Aerobics
Kick Boxing
self defense
Certifications
Ace Certified NGA Certified Post Rehab Exercise Specialist through Smart TRX Power Plate
Personal Trainer Overview
As a personal Trainer and facility owner with over 22 years of experience i can show you how to achieve your goals what ever they may be. I offer in home or at my facility training and will also do outdoor training as well.
Training Philosophy
The best workout is the one which builds on a solid foundation. In order to have a solid foundation we must identify our structural weakness correct them and build from there. Years ago fitness was measured through the bench Press Today it begins with postural analysis
Education
Clark university BA 91 Ace Certified NGA Certified Post Rehab Exercise Specialist through Smart
Bio
I live, breath and eat fitness. Through CoreFitness NY , I am on a mission: to provide ongoing, workable life style and fitness plans with the individualized support people need to achieve their goals. It has been my honor to have spent over 25 years helping my clients be their best selves, by tuning up body and mind in a safe, supportive and stimulating way. At CoreFitness NY, we believe in selecting the right trainer for each client. We then devise a program that both understands and respects physical limitations in a uniquely challenging and supportive environment. We revise that program continually, testing what each client can do and to taking their workout to the next level. Starting with the CoreFitness NY approach to training body and mind, our clients find their lives have changed for the better. CoreFitness NY and I are the trainers of choice for a wide variety of clients: Hollywood stars, mom's trying to get back into shape, members of the NY police and fire departments, CEO's and CFO's of companies like Microsoft, LinkedIn and Third Point. We provide individual training sessions, semi-private and group sessions, children's sports and fitness training, and a new outdoor CoreFitness NY Cycling Training Program. We have created programs for businesses that want something their employees can do during the day, designed video workouts for home and office use, and even make housecalls!