THE PERSONAL TRAINER CONNECTION!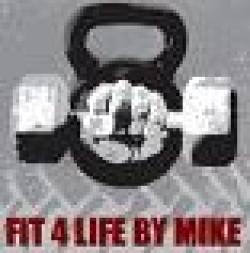 COACH/PERSONAL TRAINER
MICHAEL MALLARD -
(714) 501-6997
Orange, California 92868
Trains both men and women.
contact trainer
Specialties
Strength Building
Body Sculpting
SPORTS AND FITNESS TRAINING
Personal Trainer Overview
WOMEN There is no way the average woman could get as large as a bodybuilder by lifting weight. Why are "toned and fit" women with muscular definition scrutinized? But when you read health and fitness magazines and websites, comments are in abundance and plentiful. Once women understand it to be a myth-weight lifting makes you look like a man, they (women) may find weight lifting and training to be an important aspect of overall health, fitness and a more positive body image. This includes losing weight and inches, as well as lowering body fat. In conclusion LADIES, before you hesitate in beginning a weight training/workout program, experiment and try variations and different techniques. THERE'S SOMETHING THAT WORKS FOR YOU. It's NEVER 2 LATE MEN Men, "Age is only a number.", "Its mind over matter." "Ain't nothing to it, but to do it". Yes, we've heard these clichés before. But, they're true when it comes to overall health, fitness and a positive body image. As men we need to understand the benefits of weight training and how it can enhance our lives. Weight training has been shown to increase lean muscle, reduce body fat, reduce stress and boost testosterone levels. Now, what man wouldn't want that! MEN, it's never too late to start a weight training/workout regiment or program. Find the time to improve your life, health and overall fitness. CHALLENGE YOURSELF…….GET FIT AND HEALTHY. It's NEVER 2 LATE
Training Philosophy
We can define (as well as re-define) our "youthfulness, fitness, health and overall vitality", through fitness. IT'S NEVER 2 LATE!
Education
LIFE AND PRACTICAL EDUCATION FOR OVER 25 YEARS
Bio
I have lived a life of constantly improving my overall health and fitness, as well as assisting others in achieving their personal goals in health and fitness. I believe my knowledge and experience can be an inspiration for others. I coached all levels of youth sports and trained age groups from 8-80. I have a passion for individuals and their personal goals. As we all know, no two people are trained or coached the same. A good or great Trainer is one who is constantly learning, evolving and has the ability to motivate others with safety being most important. A good or great Trainer believes health and fitness is the ultimate fountain of youth.