THE PERSONAL TRAINER CONNECTION!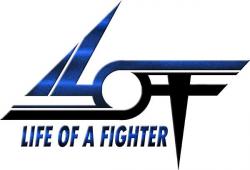 Personal Training is about educating a client along with creating a path to their goals, for the long term
Michael Caulo -
6312526046
Huntington Station, New York 11746
Trains both men and women.
contact trainer
Specialties
Strength Building
Body Building
Weight Loss
Rehabilitation
Aerobics
Kick Boxing
Body Sculpting
Strength and Conditioning
Certifications
Personal Trainer
Fitness Nutritionist
Exercise Therapist
Strength and Conditioning Specialist
Youth Fitness Specialist
Senior Fitness Specialist
All with ISSA
UFC Trainer Certified from UFC & NASM
CPR and AED certified.
Personal Trainer Overview
I take your goals serious and am willing to work with anyone no matter what the goals as long as you come motivated and ready to work. Other personal trainers and programs nurture short-term, impersonal client relationships. I like to focus on establishing a foundation in order for you to create healthy habits/educate you for the long term.
Training Philosophy
Without health you really have nothing so my philosophy is always based around the clients overall health along with there goals. I try to not only reach my clients goals with them but educate them on how to maintain that lifestyle so the need for a life long personal trainer does't exist.
Education
I am currently attending Stony Brook University for Athletic Training/ Health Science along with have a Personal Trainer Certification with ISSA. I have had classes in Athletic Training, rehabilitation, anatomy, kinesiology, biology and chemistry and related to the body as well as nutrition, I have also interned for the Stony Brook division I baseball team Head Athletic Trainer as well as there Head ATC for womens lax. I have worked as a physical therapist assistant, also interned for a private gym specifically for the development of local and professional athletes.
Bio
Personal Training since 2005 , with a Certification under International Sports Science Association. Along with my certification I also attended Stony Brook University for 3 years with a Major in Athletic Training/Health Science and am working towards finishing my degree. I also have a vast background with internships with Athletic Training Facilities, Health CLubs,Gyms and nutritional background. -I have a passion for sports, health, pursuing my education, and nutritional knowledge. -I am also training as an amateur MMA Fighter currently in Las Vegas, with a grappling background and have won NAGA (North American Grappling Championship) at my weight and skill level. -I played high school Football as well as Baseball and have been involved with sports my whole life. -Growing up I was always a chubby kid so I understand and can relate to weight lose but don't see any goal as impossible.