THE PERSONAL TRAINER CONNECTION!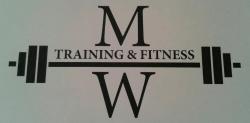 Personal Training and Diet Coaching from anywhere, even from the comforts of home. Invest in your HEALTH, invest in your FUTURE!
Megan Williams -
(517) 331-8514
Okemos, Michigan 48864
Trains both men and women.
contact trainer
Specialties
Strength Building
Body Building
Weight Loss
Rehabilitation
Aerobics
Kick Boxing
Body Sculpting
Diet Specialist
Training Locations
home
work
gym
studio
outdoor
Anywhere you want to Train
Certifications
ISSA Certified Personal Trainer (CPT) NASM Performance Enhancement Specialist (PES) I am Angie's List Approved. Read my reviews!
Personal Trainer Overview
I'm a ISSA Certified Personal Trainer (CPT) and Diet Specialist with over 10 years experience in staying active, healthy and eating right. I remove all the usual excuses like 'I'm too tired after work to go to the gym', 'I don't like gyms', 'I'm self conscious', 'I don't know how to get started' 'I travel a lot'. All of those things are taken care of because I come to you! I also educate you on healthier living, and give you the tools you need to be able to get the best workout possible from home, on the road, or in a hotel room. Visit my instagram to get a better idea of how I not only educate myself everyday on the healthy lifestyle, but I live it! Instagram: #RestlessTrainer
Training Philosophy
I'll teach you how to eat better, get fit, and enjoy the process all from home. I don't believe you have to starve or live without your favorite things while getting healthy. I believe educating people helps them understand why food does what it does in the body, and therefore eliminating that nasty 'buzzword' diet. No more dieting, just healthy, clean educated choices. I am very well versed in: Gluten free living/Celiac Disease, Ketogenic living, Atkins lifestyles, Low-Carb living, Intermittent fasting, Overall clean eating, Contest prep, Sports nutrition for all sports, Losing that pregnancy weight, Reversing mental fog, Metabolic syndrome, Living with food allergies, Thyroid issues of any kind, Hypoglycemia, Hyperactive (ADD prone children) Children's nutrition Corporate wellness (Talking to big groups about bettering their nutrition in the work place) Nutrition consultations for insurance purposes, Team building through nutritional and physical education Traumatic Brain Injury nutrition (TBI) Increasing Kidney function And overall health education of any kind. You name it, I've worked with it or educated myself on it. I've worked with all different types of people from any and all walks of life, and guaranteed I can help you!
Education
Division 1 athlete(basketball), Western Michigan University Kalamazoo College 2 years Okemos High School (4 year Varsity basketball player, 3 year starter.)
Bio
I was a 4 year Varsity Athlete at Okemos High School, 3 of which I started. My sophomore year we made it to the state finals game and finished state runner up, beating Detroit MLK who was ranked number 4 in the nation on the way. I received over 100 letter from school all over the nation interested in me playing for them, 80% of which were Division 1 schools. I went on the play basketball at both Kalamazoo College and Western Michigan University, until my collegiate career ended in 2007. I have lifted weights, dieted, and worked out since I was 13 years old, and when basketball finished I took my passion and focused it towards learning everything I could about diet and exercise. I've owned my business now for over two years and been a personal trainer for nearly 4. I love what I do and I really enjoy helping and educating others in the process to getting and staying healthy for a lifetime. I currently own and operate my own mobile personal training business (Megan Williams Training, LLC) and have successfully transformed many people's lives into something more enjoyable and healthier. I bring all the equipment to you, and if you have a big group of co-workers or friends you want to workout with I do group work also, upwards of 15 people at a time. Contact me for pricing and schedule your consultation today.