THE PERSONAL TRAINER CONNECTION!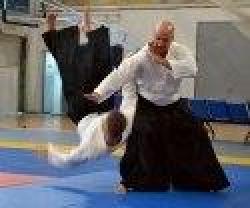 Certifications
I was taught by different teachers. his first black belt I got from the great master of Aikido Christian Tissier. His next level black belt I got in America. I am a member of the American Federation of Aikido Tenshin.
Personal Trainer Overview
For a long time I was the custom of the people to protect themselves, to find harmony of your body and mind. through the practice of Aikido, you can gain the necessary skills of self-defense balance. Using Aikido your life will be better!
Training Philosophy
Aikido is an ancient and at the same time a new martial art. Practicing aikido, you find answers to many questions. Aikido is a diamond that has many facets. starting their way in Aikido, you will discover a lot of unknowns.
Education
I, Max Rosenberg. 4th dan aikido. Learn Aikido for 17 years. Teach Aikido for 10 years. I have extensive experience with children and adults.
Bio
I was born in 1976 in Russia. Began studying martial arts in 1990, 7 years I studied Taekwondo and received a brown belt. Then I met a man who introduced me to the world of Aikido, and since 1998 I have been studying aikido.