THE PERSONAL TRAINER CONNECTION!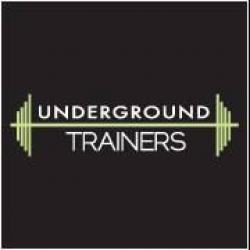 Specialties
Strength Building
Weight Loss
Rehabilitation
Aerobics
Taichi
Body Sculpting
Strength and conditioning
Certifications
Both owners have numerous certifications. *Certified Personal Trainers *Certified Nutritional Counselors *NASM and ACE *Balance and Stability *Suspension Training(TRX) *T'ai Chi (AAAI) *Pilates(AAAI) *Aging and Exercise (NASM)
etc.
Personal Trainer Overview
Underground Trainers provide one on one, partner and in-home personal training and also nutritional counseling. We have a boutique fitness studio located in Rutherford, NJ but also train nationally and internationally. Our clients inspire us on a daily basis and we absolutely love what we do!
Training Philosophy
Life is tough, but so are you. Don't let another day go when you can take control of your health today. We will work one on one with you and as long as you are putting 100% in so will we. If we see you get discouraged we will pick you up again. Through our wellness and fitness program you will see positive changes in your life and in within yourself.
Education
Both owners have college degrees and have graduated from NPTI fulfilling the total number of completed hours for their personal training certifications and also nutritional counseling certifications.
Bio
For a summarized version of our past please visit our website at www.undergroundtrainers.com Please contact us via email directly through the site if you have any questions. We would love to chat with you.