THE PERSONAL TRAINER CONNECTION!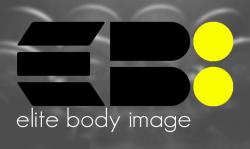 Commitment + Consistency = "RESULTS"
Marquell Stinson -
(559) 302-9865
Visalia, California 93277
Trains both men and women.
contact trainer
Specialties
Strength Building
Weight Loss
Sport Specific, toning, enduranc
Certifications
ISSA CFT Adult and child CPR Adult and child AED
Personal Trainer Overview
For our workouts we use High Intensity Interval Training better known as "HIIT" method. Why because using this method will help you burn 3×s as many calories than you would with other workouts that consists of a rest time of 30 seconds or more. During HIIT your rest time is 10 seconds in between your sets/ rounds. Why I'm different from others? Well because your workout is based on the goals and results you want, you will start out at your speed not at a speed of someone who has been training for years, you will be pushed to you limits and beyond respectfully, I will talk to you and not at you, and most importantly you will learn how to do everything so you will be able to do it on your own (no hidden secrets). I also blend different training methods together to give you the best workout each and everyday. Those methods are: body weight training, weights including kettlebells, and crossfit like workouts.
Training Philosophy
There's not one goal that we can't attack together. From weight loss to sports specific training we can do it. The way I motivate is doing the workout with you. Not because I can do it, but to show you I'm in this with you every step of the way. What motivates me is when a client see the results and smiles, when they tell me all my clothes WERE tight on me, but NOW I can fit in them comfortably or they are too big for me, and when they get more invested in there journey and want to push more. My belief is simple; if you become committed and stay consistent then you will get the results you want. As far as diet you only need to choose to eat healthier, monitor and control what you put in your body, and eat the right portions. Low carb, no carb, non fat, low fat, akins, paleo, etc only work for some people not everybody. People NEED to realize that.
Education
I've taken the ISSA CFT course, been an athlete my whole life, and coach various sports from elementary to the high school level.
Bio
My whole life has revolved around sports. Baseball, football, basketball, soccer, and track. I've had to transformed my body in many different sizes and shapes. I've had to gain weight, loose weight, tone, muscle build/bulk up, get flexible, and work on my technical skills. So majority of my time has always been in the gym. Having to do this as an athlete I grew into loving it and always wanted to be able to help others and to share my experiences and knowledge with them because I've done it the wrong way and I learned how to do it the right way. I was always raised to help others and today I'm the same way. I accept you for you as you would accept me for me. When you see me or walk in my facility you know you can be comfortable to be who you are in front of everybody and not get judged or stared at. We are on the same journey helping each other along the way. We don't put anyone down we lift them up to join us on the path to our overall goal of a healthier lifestyle.