THE PERSONAL TRAINER CONNECTION!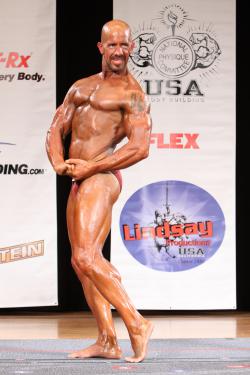 Specialties
Strength Building
Body Building
Weight Loss
Rehabilitation
Body Sculpting
Certifications
NASM (National Association of Sports Medicine) Certified Personal Trainer
Corrective Exercise Specialist
Performance Enhancement Specialist.
Personal Trainer Overview
I teach a progressive program that includes nutrition (it's the key), supplementation (most of us don't get the nutrients our bodies need) resistance training (weights, bands, isometrics) and constructive cardio conditioning, all specifically tailored to meet your goal. Learn my system and perpetuate your fitness as long as you want!
Training Philosophy
Grow stronger in mind and spirit and the body will follow!
Education
Bio
I always participated in sports but it was just a social thing for me as a kid, consequently, I didn't excel very much. Only when injuries in my late teens seemed to remove the option of participation in sports, did I realize what I was missing. Then came the stronger spirit and mind. "Nobody is gonna tell me what I can or cannot do!" From there my accomplishments, in fitness and life, have grown on a continual basis. I can save anyone a lot of years of frustration and show you how you can live a fitness lifestyle much easier than you think. You can do it, I know! Will you, is the question. I hope so! Time to step up and give me a call.