THE PERSONAL TRAINER CONNECTION!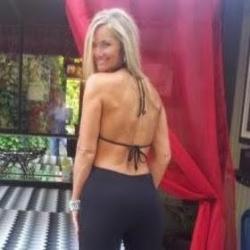 Dont like gyms? Train in my Private Studio!
Mandi Champ -
(980)224-2672
Nampa, Idaho 83686
Trains both men and women.
contact trainer
Specialties
Strength Building
Weight Loss
Corrective Exercise
Training Locations
gym
studio
Private Home Studio
Certifications
NASM Personal Trainer Certification NASM Senior Fitness Specialist
Personal Trainer Overview
I take great joy in helping change peoples lives. Carrying additional weight on our bodies lowers our self esteem and self confidence. Not only that, but we simply do not feel good. We have a harder time breathing while doing daily activities and aches and pains seem to creep up everywhere. I do not believe God designed our body to be a source of discomfort and frustration. I love helping people change their lives and recover from the burden that they have been carrying for years or possibly their entire life.
Training Philosophy
I am not a trainer that believes in a one size fits all approach. I believe every body deserves individual attention. We all struggle with different aches and pains and different reasons for weight gain. My job is to get to the bottom of those reasons and walk you through each step of the process. I offer a very different needs-based approach. You will not have the same program as another client, and I will start you out working on healing your body through specific exercises to obtain muscle balance and reduce pain prior to adding any heavy weight or plyometrics, which could harm you worse if you are not ready. ​ Think of it like this. If you haven't exercised for 5 years, would you just sign up for a marathon and run it or would you prepare your body by walking/running and doing specific exercises to strengthen your glutes and legs first? That is the idea. When your body is in balance, your weight will fall off.
Education
Accounting and Business Degree
Bio
My passion for fitness begin many years ago after giving birth to twins and struggling to get my body back. The knee and back pain, as well as not feeling good about myself, were unbearable, so I decided to work hard towards my goals and lose the weight to feel strong and sexy again. I became a personal trainer to help others reach that level of success in their life as well. As your trainer, I will challenge, empower, and drive you to reach your personal fitness goals and get in the best shape of your life!