THE PERSONAL TRAINER CONNECTION!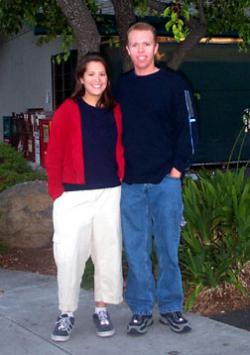 Specialties
Strength Building
Weight Loss
Body Sculpting
Training Locations
home
outdoors
We Come To You!
Certifications
American Council On Exercise - Certified Personal Trainer
Personal Trainer Overview
I provide my clients with the knowledge, skills, guidance, support, motivation and educational resources that will allow them to explore their own fitness potential, as well as, enhance the quality of their lives now and ongoing. My goal is to design workout programs that are FUN, safe, effective and efficient so that my clients stick to the program for the long haul. I design personal training programs for each individual according to their goals, needs and fitness levels. These integrated strength-training sessions are designed to train the body as a unit with all parts functionally working together (the way the body functions). I make each workout a FUN, dynamic, exercise experience that integrates functional strength training, flexibility, core stability, balance training, endurance and cardiovascular training.
Training Philosophy
My specialties include: * Training that is customized for the individual * Body shaping and toning (Timely and effective Fat Loss) * Overcoming fitness plateaus (Never get stuck again) * Limited time workouts (Effective and efficient cardiovascular & muscle conditioning) * Realistic Nutrition (Finding foods you will enjoy eating to compliment the look and lifestyle you desire) * Sport specific (Improve your competitive or recreational abilities) * Keeping people fit for life.
Education
Owner and Co founder of The Invisible Gym IDEA Member - International Fitness Professionals Organization B.S. Health Science B.A. Psychology
Bio
I believe that Fitness is a way of life. Living a healthy lifestyle is a lifetime commitment. Even though there may be short term goals, thinking in terms of "for life" can allow a person to make the necessary changes over time by simply making them fit into their own lifestyle. Just doing the right things most of the time on a consistent basis brings results without all the extra pressure we tend to place on ourselves.