THE PERSONAL TRAINER CONNECTION!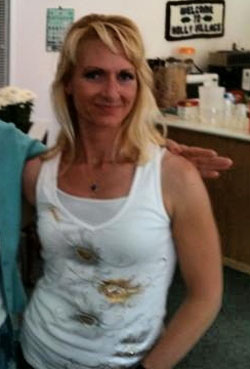 Specialties
Strength Building
Body Building
Weight Loss
Rehabilitation
Circuit training
Certifications
NFPT - Advanced Weight Training Specialist NFPT- Advanced Endurance Training Specialist NFPT- Personal Fitness Trainer NFPT-Master Trainer AANC- Certified Nutritional Consultant Member of Ideafit
Personal Trainer Overview
Each customized program is based more on overall health and disease prevention than just weight loss. It is about providing you with information on how your body works and how it processes foods. Using this approach you will be more likely to make better food choices and, as an end result, excess body weight (fat weight) will be lost, and the percentage of lean weight will increase.
Training Philosophy
Through motivation, nutrition, and exercise, I focus on improving the whole person from the inside out by boosting the metabolism, increasing energy, improving sleep and decreasing anxiety. I will come to you! This is a great way to stay on track with your fitness goals without imposing on your busy schedule. You don't need a full gym to get a full-body workout.
Education
I am currently certified as a personal fitness trainer and "Master" trainer. I have achieved advanced specialist certification in sports nutrition, and weight & endurance training by one of the most respected and recognized programs in the world. NFPT (National Federation of Professional Trainers) is 1 of only 9 programs that are NCCA (National Commission for Certifying Agencies) accredited, and NFPT is now recognized by ACE (American Council of Education). I am also a certified Nutritional Consultant, by the American Association of Nutritional Consultants, and am a member of the International Association of Fitness Professionals (IDEA). What sets me apart from other trainers is my willingness to travel to client's homes for convenience, the fact that I am also a certified nutritional consultant, and that I have a strong commitment to client education. I believe that education is the key to successful, lifelong physical changes. I have developed nutrition plans, menus and weight loss workshops for non-profit summer youth camp programs, and have led a sports nutrition workshop for a non-profit women's outreach program (www.Washington Outdoor Women.org).
Bio
My interest in nutrition and physical fitness began several years ago when I was working in the home healthcare industry with individuals who suffered from nutrition-related diseases. I saw many young patients who suffered from diseases like type-2 diabetes related to obesity, and my interest in physical activity, diet, and nutrition became a top priority. I was an overweight child and know what a struggle it is to maintain a healthy weight. I strongly believe that anyone can change the way they eat if they are introduced to better quality foods that still look and taste good and fun activities that will help you keep fit and feeling good.