THE PERSONAL TRAINER CONNECTION!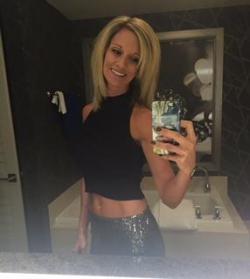 Specialties
Strength Building
Weight Loss
Aerobics
Body Sculpting
Personal Trainer Overview
I believe in being physically active with my client's workouts. This approach makes it more fun and increases the energy in the room for more productive sessions.
Training Philosophy
During the free initial consultation, I get to know my clients and their goals. Then I can create a personalized program that we both can work on to realize the desired results. I believe each of us has untapped resources within us and my goal is to help my clients realize how strong they are whether it's in the gym or in their daily lives.
Education
Ceritified Personal Trainer Strength & Conditioning Coach Life Coach Nutrition Certified
Bio
As a kid, I was a little on the chubby side, mainly because of poor eating and watching tv a lot. I got involved in sports in 5th grade and by the time I was a freshman, I was in decent shape. Like the majority of people, I always had to workout to stay in shape, any extended time off and my muscle was gone and I would slowly pack on the pounds. I got married, and six and a half years later had my first baby. I bounced back pretty well but it took a while to get back into working out. Two and a half years later, I had my second baby and bounced back faster really because my husband surprised me with a trip to Hawaii for our 10 year anniversary, which happended to be 8 months after giving birth -now that was incentive! Two years later, baby number three arrived and I was able to get back into shape the quickest for two main reasons: I had learned how to eat while I was pregnant and I was determined to get the weight off fast. I was two pounds away from my pre-pregnancy weight (6 months after #3 came) and found out I was pregnant with #4. I spent a considerable amount of time after #4 arrived just focusing on cardio, when one day the thought hit me: I wonder how good of shape I can get in. That started my personal journey into being the best I can be and has blossomed into helping other people be the best they can be.