THE PERSONAL TRAINER CONNECTION!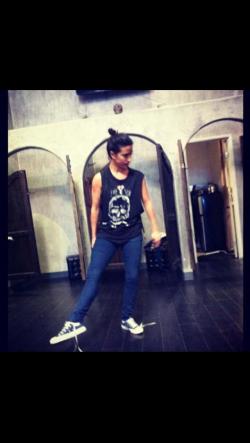 Specialties
Strength Building
Weight Loss
Rehabilitation
Aerobics
Kick Boxing
Body Sculpting
TRX, BOOTCAMP GROUPS
Training Locations
home
work
studio
outdoor
PARK
Personal Trainer Overview
I am Israeli private personal trainer. in home training parks building and rent gym space. traveling your way so u dont need to do a step. It's always the right time to commit to a fitness workout. Each day you delay working out you delay reaching your optimum fitness and health. Don't waste another day - begin your journey to transform your body, your attitude and become LifeStyleFit. Healthy living is a way of life. It is a choice to get where you want to be from where you are. You make the choice, let me help you to get there. Special Skills: Personal Trainer, kickboxing, crossfit, weight training, trx, kettle bell, dancing, strength building, core stability, cardio, flexibility & balance, power, speed, agility
Training Philosophy
Leonit is motivated the following beliefs: Sacrifice, Ability, Motivation and Attitude. SACRIFICE The bitterness of sacrifice is worth the sweetness of SUCCESS. ABILITY Your ability determines what you are capable of doing MOTIVATION Your motivation determines what you can do ATTITUDE Your attitude determines how well you do it
Education
FITNESS is LIFESTYLE WORK HARD OR GO HOME.
Bio
www.ls-lifestylefit.com will tell you everything you need to know.