THE PERSONAL TRAINER CONNECTION!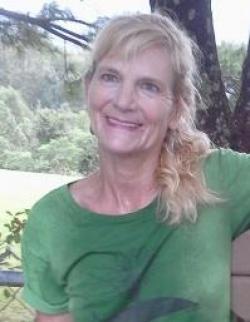 Goodbodies Personal Training
Leah Yarbrough -
318.393.2146
Shreveport, Louisiana 71106
Trains both men and women.
contact trainer
Specialties
Strength Building
Weight Loss
Aerobics
Training Locations
home
work
studio
outdoor
private
Certifications
Silver Sneakers I
II
III (a senior fitness and conditioning class)
Certification in Keiser Power Pacer bicycle classes
Exercise Specialist Certification from Cooper Institute for Aerobics Research
Personal Trainer Overview
I put an emphasis on training the body as a whole. I will work with the client on aerobic techniques, functional strength using kettle bells, and flexibility I also work with the client on their nutrition to maintain a healthy body, mind and spirit.
Training Philosophy
If you want a trainer that is with you all the way, I am your gal.----I run, walk, bicycle with my clients,. I will then work on functional strength using Kettlebells and other forms of strength training. I think the body needs to be flexible and will usually end a session with good stretching techniques.....i have my own PRIVATE studio, so no one interferes with YOUR time.
Education
Graduate of the Cooper Institute of Aerobics Research--1996. years of personal training in fitness gyms. opened my own business in September 2002 i use free weights, tubing, fitness balls, medicine balls, Kettlebells, weight machines, cardiovascular equipment, and a lot more
Bio
I have grown up in Shreveport, La and have always been an exerciser. I decided, after traveling and trying other careers, to be a personal trainer. -I am a Marathon Runner with 12 regular marathons and 2 ultra-marathons. Many, many long-distance trail runs are also my passion. --I am a firm believer in fueling your whole body with the best nutrition and training possible