THE PERSONAL TRAINER CONNECTION!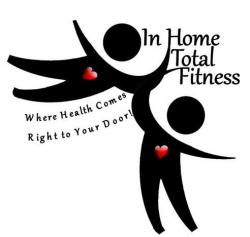 Specialties
Strength Building
Weight Loss
Rehabilitation
Taichi
Kick Boxing
Body Sculpting
boot camp, nutritional and welln
Training Locations
home
work
gym
studio
outdoor
Certifications
American College of Sports Medicine (ACSM) Certified Exercise Physiologist (CEP) and level II Exercise is Medicine Credential (EIM-II)
American Association of Health and Fitness (AAHF) Senior Fitness Credential
Personal Trainer Overview
In Home Total Fitness, LLC is comprised of a team of highly trained and experienced fitness experts. We provide a host if services from Boot Camps-To-You and group training, to Aquatic Exercise and special situation services (seniors, spinal cord injuries, post-rehab etc.), and the best part is that we come right to you! We currently use parks, gyms, personal studios, senior centers, community centers, and office/work-place.
Training Philosophy
Hi, my name is Leah. I am the founder of In Home Total Fitness. After spending 15+ years in the fitness industry, I realized that there was a huge gap in accommodating individuals with special needs, disabilities, or those that just don't have the time or comfort level that it takes to exercise in the gym environment. I found that fitness centers tend to be intimidating, difficult to access, and time consuming for busy people that don't have the travel and hassle time for a gym. I strongly feel that everyone, no matter their economic or physical status should have access to the tools necessary to control the future of their own health. My biggest goal in starting this company was to help people achieve their greatest fitness potential by providing education, opportunity, and a comfortable and natural environment. Where else is there a better place to do this than at home?
Education
MA-Exercise Science BA-Fitness Management, minor in Gerontology
Bio
We take pride in our highly trained and dependable staff that can professionally accommodate any need, situation, or goal.