THE PERSONAL TRAINER CONNECTION!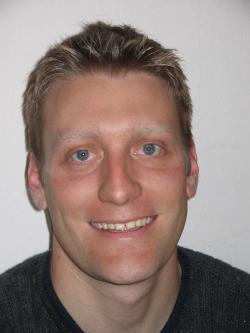 Ready, Set..GO!
Kris Barrow -
(303) 506-7899
Aurora, Colorado 80016
Trains both men and women.
contact trainer
Specialties
Strength Building
Weight Loss
Rehabilitation
Body Sculpting
Certifications
BS
Colorado State University NSCA Certified Personal Trainer NPTI Fitness Training Program Graduate NPTI Certified Nutrition Consultant USAT Certified Race Director
Personal Trainer Overview
Kris has over 10 years of professional fitness industry experience. During this time, he's helped hundreds of individual clients with their weight loss and/or athletic training needs, has designed and run corporate wellness programs for multiple mid-sized companies, has managed recreation programs overseas for the U.S. government, and has been heavily involved in local community wellness programming for both adults and youth. Kris is committed to providing the best services and results possible, as your health is his priority. Growing up, Kris was a successful competitive swimmer and triathlete and still competes recreationally today.
Training Philosophy
I believe that everyone deserves to feel healthy, strong, and confident. As trainers and coaches, it's our job to provide you with the tools, guidance, and motivation to be your best and to make you feel better than you ever have! I will make sure that each step of the way you are working out correctly, minimizing chances of injury and maximizing performance, weight loss (if needed) and strength gain potentials! I believe in using positive reinforcement to push you to levels you never knew you could reach, and I want you to feel mentally and physically stronger than you ever have, and I will deliver those results. Sessions are personalized to your unique needs, and exercise is catered to get you to your goals as quickly, efficiently and safely as possible.
Education
BS, Colorado State University
Bio
Lifelong competitive athlete. Significant experience with strength and conditioning for all levels of experience. 10 years professional, full time experience with dozens of professional references. Have worked with clients and athletes ages 12-72. Sessions are generally 60 minutes, focusing on specific client needs related to speed, endurance, agility, strength, cardiovascular/muscular endurance, flexibility, injury prevention, body composition, nutrition and overall performance.