THE PERSONAL TRAINER CONNECTION!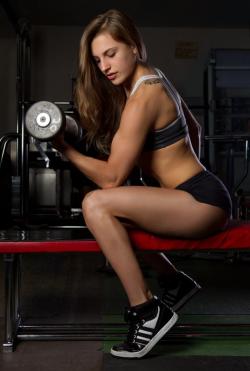 Specialties
Strength Building
Body Building
Weight Loss
Yoga
Body Sculpting
Training Locations
gym
outdoor
Online Training Programs
Certifications
NASM
Yoga Alliance certified
Personal Trainer Overview
Design innovative and effective programs to help you shape your fitness dreams into a reality.
Training Philosophy
Balance is key. There is no magic pill, potion, or one size fits all diet or training program. There is only hard work, knowledge and determination. You CAN reach your goals without sacrificing your health and your life, as long as you're willing to put in the effort. Fitness is a lifestyle and should be sustainable and attainable long term, not just for a quick fix.
Education
NASM certified Yoga Alliance registered yoga teacher Experienced in shaping and transforming the body Experience with various fitness goals Experience with all ages and activity levels Knowledgeable of nutrition and exercise science
Bio
Became interested in health and fitness at a young age. I started with yoga, and gradually began experimenting with workouts in the gym and soon fell in love. Since then, I have taken my small 5'4" frame from overweight, to severely underweight, and then finally to a healthy weight once I learned how to train properly and fuel my body right. I have trained with guidance of many elite body builders and have shaped and transformed my own body into similar conditions. I have a deep passion for health and fitness, but my passion for educating and helping others achieve their fitness goals is even greater.