THE PERSONAL TRAINER CONNECTION!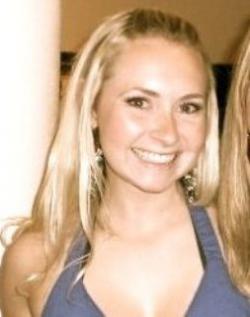 Specialties
Strength Building
Weight Loss
Rehabilitation
Body Sculpting
Personal Trainer Overview
Innovative Results, Inc. is a comprehensive approach to a fit, healthy, and happy lifestyle. We utilize the most effective means to create positive change in fitness and nutrition, thus enabling a healthy, high performance lifestyle.
Training Philosophy
Vision - To bring health, wellness, and peak performance to all Mission - Innovative Results, Inc. intends to win in this business by applying a global approach to its services, dominating the corporate wellness market, and supporting its services with quality complimentary products. Values - Innovative Results, Inc. will act with candor, enthusiasm, flexibility, control, creativity, knowledge, and bearing.
Education
Dual Majors at University of California at Davis
Bio
Keri Newton is a Northern California native with a double degree from the University of California at Davis. She believes that beauty and happiness start with the inside out, and fitness is not only important for physical health but mental health as well. In high school, she was active across all genres - lettering four years in tennis, and rewarded the Bank of America award in Musical Theatre. A true performance artist at heart; Keri has been trained in ballet, tap and modern dance. Last year, she was the coordinator of the Newport Beach NIKE run club which supports fitness and competition for the runners and walkers of Newport Beach. After losing her grandfather to heart disease, throat cancer, and tongue cancer - all causes of an unhealthy and obese lifestyle, she made the choice to jump into the fitness and wellness industry. She wants to help the community of Orange County create positive change towards healthy living. Keri received her physical fitness certification through the National College of Exercise Professionals and joined IR Inc in 2008. She has overcome mental and physical challenges in her life to accomplish all the goals that she has set for herself- and she has the understanding of the mental changes that need to occur for success in weight lose and healthy living. She has the spirit for change and the tools for success.