THE PERSONAL TRAINER CONNECTION!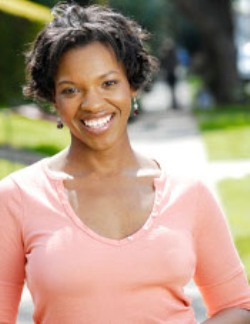 Fitness Training for Women & Mothers
Kenya Moses -
415-572-6777
Alameda, California 94501
Trains only women.
contact trainer
Specialties
Strength Building
Weight Loss
Pilates
post pregnancy
Personal Trainer Overview
Be A Fit Mama founder, Kenya Moses is known for her ability to work with individuals on a personal level. She is an exercise biologist, fitness consultant, coach, dancer and mother.
Training Philosophy
I strongly believe that physical fitness is attainable for everyone. I do not believe in dieting (in the traditional sense), and understand that every person's body is different. When I work with clients, I design programs just for them. I take the time to learn about my client s needs and ability before beginning any fitness program. ~ Kenya
Education
Training Experience/Certifications: Exercise Biologist, personal Trainer certification, sports nutrition certification, boot camp, women's health & fitness, pilates, yoga. 10+ years of fitness industry experience. Expert on fitness at Selfgrowth.com, LivePerson and AllExperts.com
Bio
Kenya Moses is the founder of Be A Fit Mama, Inc. and Body Works Dance & Fitness LLC. She is a Certified Personal Trainer/Fitness Consultant, Sports Nutritionist, Professional Dancer, Expert on Women's Fitness Issues, and Author. Kenya has been sharing her expertise in the fitness industry for over 10 years and continues to educate on women's fitness and nutrition. Kenya studied Psychology, Music and Dramatic Arts at the University of California, Davis, and later Business Administration. She is certified as a Personal Trainer and Sports Nutritionist and continuing her education towards becoming a Registered Dietician. Ms. Moses is the author of Be A Fit Mama: The Essential Pregnancy Stretch Manual, and Be A Fit Mama: 12 Week Post Pregnancy Workout. Additions to the Be A Fit Mama Series is planned for 2010. Kenya believes that health and fitness is within every person's grasp. She takes great pride in the work she has done women throughout the world, and hopes to continue for years to come.