THE PERSONAL TRAINER CONNECTION!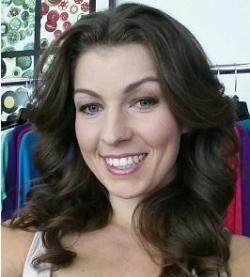 Female Trainer who lost 75LB
Kelly Gibson -
(480) 270-4968
Chandler, Arizona 85224
Trains both men and women.
contact trainer
Specialties
Strength Building
Body Building
Weight Loss
Rehabilitation
Body Sculpting
Corrective Exercise, Plant-Based
Training Locations
studio
outdoor
Online Programs
Certifications
NASM Certified Personal Trainer Certified Insanity Instructor Precision Nutrition Coach Certified in Plant Based Nutrition
Personal Trainer Overview
I motivate my clients with the encouragement to become more physically active, stick to a training / coaching program, and develop habits that can turn their lives around. I understand that some clients want to simply maintain good health, while others want to be coached and disciplined. I create workouts that meet your goals and fitness level so you can lose weight or build muscles the healthy way.
Training Philosophy
My goal is to deliver excellent Personal Training and Nutrition Coaching services to my clients. I go above and beyond any other trainer in the Phoenix area. I believe everyone has their own fitness goals and are on their own journey for achieving optimal health. My training sessions will include a wide variety of exercises that fit to your own individual goals. I also aid with nutrition plans on a plant based diet.
Education
B.S. Biological Engineering
Bio
Does it bother you that most fitness trainers have naturally fit bodies and they don't understand what you are going through on your weight loss journey? Well, I am a special case. I struggled with my weight for several years before becoming a Personal Trainer. I know first-hand how hard it can be to fluctuate on the scale. I gained 50 pounds while pregnant!! I finally decided that I was ready to commit to my healthy and get the body I have always wanted. After changing to a plant-based diet and dedicating myself to a Personal Training program, I lost a total of 85 pounds - that is 35 pounds LESS than my pre-pregancy weight! I am now a Personal Trainer to share my story and help people like you get back on track to living a healthier more fit lifestyle.